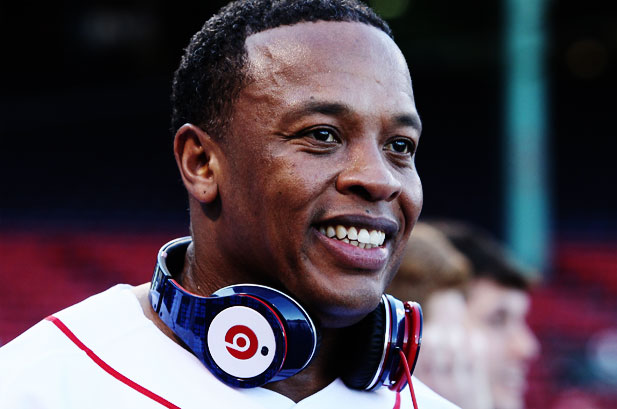 Entertainment
Beat that! Dr Dre is richest man in Hip Hop
By
|
Those who thought the music business was lucrative might just want to turn their attention to the technology industry as Dr Dre has truly laid the gauntlet down for all artists who wish to start their own product line.  Not only is the good Dr a talented rapper and prolific producer but he's clearly also an extremely successful business man whose headphone empire has banked him a cool $110 million last year, and made him the richest person in hip-hop ahead of Sean "Diddy" Combs and Jay-Z.
The Beats by Dre brand of headphones has become a worldwide sensation with everyone from the biggest hip-hop artists to the most high-profile athletes ensuring that these headphones are at the top of everyone's wish lists. Some people, perhaps even Dre himself, would be forgiven for forgetting that he isn't just a business man, so successful has the Beats line been that his fans are still waiting for his highly anticipated album 'Detox' to see the light of day. Former Def Jam president Kevin Liles shed some light on the matter as he told Forbes: "I understand why Dre didn't finish Detox, it's called Beats!"
The Beats by Dre line launched  in 2006 after a conversation between Dr Dre and Interscope Records Chairman Jimmy Iovine.  Contemplating whether he should launch his own line of shoes, Dre and Iovine came to the conclusion that hedphones and speakers were the way to go. And they were right, just last year, Taiwanese electronics company HTC paid $300million for a 51 percent stake in the brand.