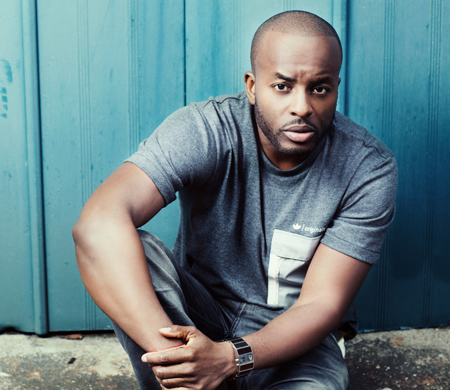 featured
10 minutes with… Manny Norte
By
|
Pride tracked down one of the hottest DJs and Choice FM's newest recruit, Manny Norte and found out about him joining the station, escaping DJ emergencies and dance floor battles with a certain sprinter…
So Manny, how does it feel to be the newest member of the Choice FM family?
Great. I'm really happy to be on the team –I think Choice and I are a great fit. I'm bringing the music, my personality and my vibes to the station. I'm also really looking forward to the banter and energy that comes along with having a morning show!
Yeah, you've always covered the late-night shift. Are the early morning weekend starts getting to you yet?
Haha! And I usually DJ at events on Friday evenings too. But I'm cool; once I get there and hear the music playing, I get an automatic energy boost.
In an age when anyone with an iPod claims to be a DJ, you've branded yourself  "the name you can trust".  Why is that important to you?
It's just a nickname really but it signifies what I'm about. Anyone can play a track 'just because' but I'll play something because I like it. You can trust me to play at a club and do a great job and that's not just me talking; I back up what I say with what I do.
Which tracks always get the party started?
Definitely "Paris" by Jay-Z and Kanye West –people always go crazy for that. Where I'm playing determines whether I go commercial or underground with it but you can't go wrong with "Traktor" by Wretch 32 or "Pass Out" by Tinie Tempah. I always throw in a bit of Donae'o too; usually "I'm Fly".
Have you ever had a nightmare experience during a set?
I've played abroad and had situations where my equipment doesn't work and I have to start pulling out the CDs and do the set like that. For a DJ there's nothing worse than not having your own tracks or laptop to play from.
So what's all this about Usain Bolt upstaging you at a recent gig?
Haha! I was booked to play at a party during the Olympics and it was rumoured that Usain Bolt, Yohan Blake and some other athletes were going to turn up. Jamaica had just won the 4x100m relay and broken the world record so it couldn't have been a more perfect moment. Next thing you know, Bolt, Blake and Warren Weir show up, take over the mic, jump on stage and start requesting tunes.
We know Bolt's a keen dancer and you used to dance…was it murder on the dancefloor?
No! But he's naturally gifted, as you'd imagine. I stayed behind the decks…no dance battle for me.
Who's coming through next? What new artists should we look out for?
I'm still a fan of Durrty Goodz – I love what he's doing. I like Dot J.R., Sasha Keable, G FrSH and also Daley.
What makes a great DJ and what advice would you give to anyone looking to follow in your footsteps?
You need to be able to read the crowd and work off of what they respond to, even if that means switching up your playlist. On the radio, you need to be able to connect with your audience and make them believe what you're talking about. You can't be in it for the money, the fame or the girls/ guys. You genuinely have to love what you do and be prepared to work hard at it. Approach it like that and you can't go wrong.
Tune into Manny Norte on Choice FM Saturday and Sunday mornings from 9am-12pm