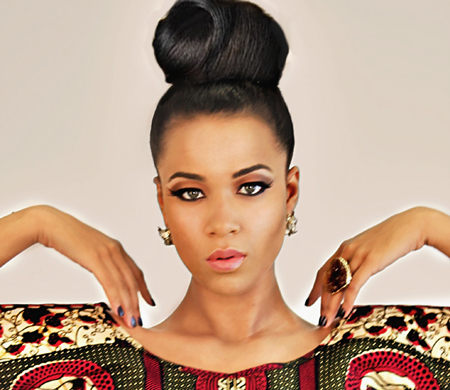 featured
One To Watch: JULIYAA
By
|
Who is she? Juliyaa is the Afro-Welsh songbird set to melt hearts with her own special brand of 'rhythmic soul'.
Juliyaa? Strange way to spell your name… Well, her name is Julia but as she was born on a Thursday, her Ghanaian name is Yaa. Her stage name is a mix of both.
Where's she from? North-London but her mixed Ghanaian and Welsh heritage, means she can whip up a great Welsh cake as well as a mean pot of jollof!
Check out… her track 'Element' featuring Frisco of Boy Better Know fame.
Before I go on stage I always… pray. I just want to have fun and for who I am as an artist and a person to come across on stage.
My influences are… varied! My parents were really into Bob Marley, Billie Holiday, Al Green, James Brown and a lot of soul and African music. In my teens I got into garage, Wiley, Dizzee and the Heartless crew. All of those things inspire me.
'Afro-vintage' is… how I'd describe my style. I love head ties, big hair, scarves and prints. My dad passed away when I was 10, so I guess I've grown up more with my Ghanaian heritage. It's a real blessing to have that strong African heritage and also the most amazing Welsh culture. I really feel proud of both.
Download Juliyaa's free EP Stars & Dragons at juliyaa.bandcamp.com