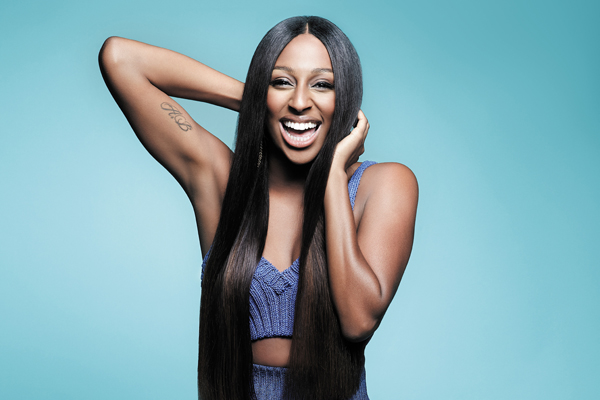 Fashion
My Little Black Book: Alexandra Burke
By
|
Singing sensation Alexandra Burke opens up her little book of secrets.
Dancehall Queen
On a Sunday you'll find me in Aura- it's a serious situation for me to hear  'yard' tunes because ever other club loves to play house music and that's not what I listen to! I'm not that person who goes out and just sits down all night- that's just wrong! Mahiki is good if I get my own DJ in like Manny Norte plays really good music. The Rose club is a new spot opposite Selfridges and it's really cool – I had my lipstick launch there.
Boom Boom Pow
I swear by my new Lip Boom range (collaboration with MUA), which comes in eight different shades – My favourite colour is 'Bring it', it's the red shade and I'm always wearing it. Also you can't go wrong with making sure you have a tube of Vaseline in your pocket!
Welcome to Jamrock
My favourite holiday destination probably has to be Jamaica, you can't get any better then the food there and it's home to me as I have family there. I recommend going to Ocho Rios and Negrill – I swam with dolphins there which was really good fun. The other place that I like running away to is Morocco, I like getting involved in their culture, such as going to the markets and just seeing how different cultures do their thing.
Good Grub
My little restaurant I've been going to for about ten years now is in Kilburn called Little Bay- I go there after church on a Sunday and the food is insane. You can get great roasts, and the menu is a mixture of European food that's really incredible. I also like Hakkasan, Nobu and my mum and I love the Ivy too.
British Talent
I've just discovered a really great UK British label called Trap Star – they are based in Portobello and Rihanna wear a lot of their clothes. Their style is sexy street swag and they have great leather jackets. They are talented young people under 30 so it's really inspiring to see, plus they are British which makes it even better!
Camp Rock
I love going to festivals- V is my favourite and I always camp which people find very hard to believe but it's the truth- if your going you may as well do it properly! When I had to trek to Peru (for charity in 2010) we had to camp for 5 days and use baby wipes! Here you still get a little shower and its only one night and you get to have two days to enjoy!
Hair Flair
I like to use Mizani and Kera Care products – the shampoos, conditioners and hair treatments from Mizani are amazing and from Keracare I use their essential oils to replace the nutrients in my hair.