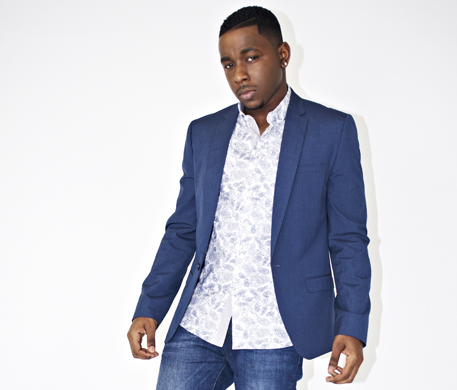 featured
One To Watch: JERMAINE RILEY
By
|
WHO IS HE? Singing-writing-producing-dancing machine Jermaine Riley is the talented young man set to make a big splash on the UK's R'n'B scene.
HE LOOKS KIND OF FAMILIAR… he was formerly one third of R'n'B trio FDM (previously Fun*dmental) but went solo when the group disbanded.
CHECK OUT… tracks like 'Hello Earth', 'Key To The City' as well as his YouTube cover of Chris Brown's 'Don't Judge Me'.
BIT OBSESSED WITH SUPERMAN, AREN'T YOU? It's a nickname I was given during my graphic design days. I changed the Superman image to look like me and put it up on MySpace with my music – it just stuck. I feel him as a character: he deals with the same day to day stuff we do but also the pressures his gifts and talents bring.
PEOPLE MAY NOT KNOW… that I used to dance long before I started singing. I was obsessed with Michael Jackson – I would wear plimsoles and white socks with everything just so I could represent!
MY SUPERHEROES ARE…  people like Michael Jackson, Usher, Beyoncé and Brandy. Prince is a massive hero of mine too, as well as Whitney Houston and Boyz II Men. I'm a fan of Ed Sheeran's too.
MY KRYPTONITE IS… Lianne La Havas and Etta Bond. They're both amazing and when I listen to them I can't get over the tone of their voices. In terms of a song that is literally my kryptonite, it's got to be 'Gangnam Style'. It's genius but I've had enough now.
Download Jermaine's latest free EP All I'm About at jermaineriley.com