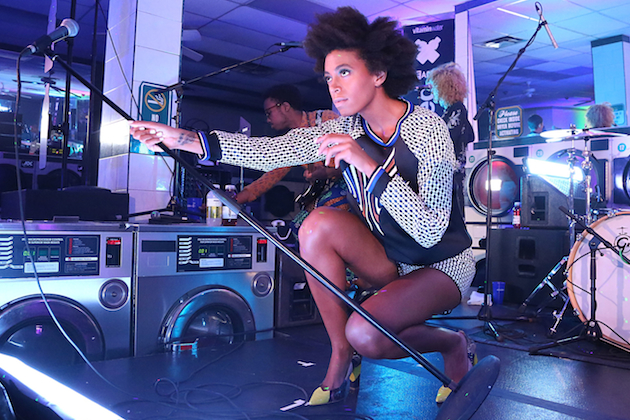 Entertainment
Solange performs in a Brooklyn laundrette
By
|
You know what they say: if there's a crowd willing to listen, you can play a concert anywhere! Ok… so we might have just made that up, but Solange Knowles definitely proved that very point this week by performing at a laundromat in the heart of Brooklyn.
The concert, which was a part of music magazine Fader's "Uncapped" series saw the hipster songstress showcase tracks from her stellar LP True and treat those in attendance to an inspired cover of Nivea's hit song… (yep, you guessed it) 'Laundromat'. Solange, who recently cancelled all her upcoming European tour dates citing "mental and physical health" reasons, also divulged that this gig would be one of the last few sightings of her in the Empire state as she's packing up her bags and moving to New Orleans.
Check out the performance below!