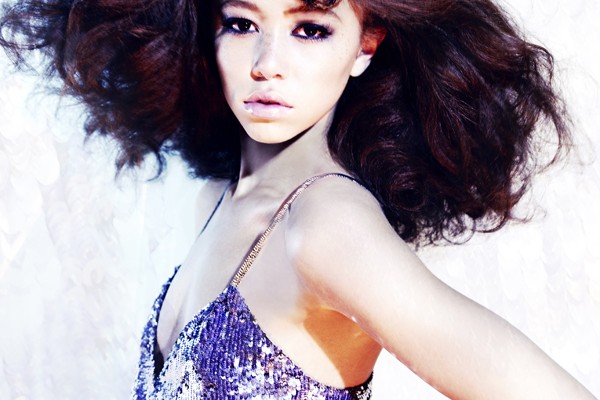 Hair
Berry Christmas
By
|
If you want to make a statement this festive season, then why not add a berry glow to your tresses?
There is nothing more glamorous than adding some festive spice to your hair with fiery-red and fruity- purple rinses. "Just as people lighten their hair in summer, red is great for the winter months to inject warmth into your strands," enthuses Five, director of Hype Coiffure Battersea. The red revolution can seem daring, but the right hue can work even for the most classic tastes. Whether it be it plum, burgundy, aubergine or ruby red, these shades will lift your hair to new dimensions.
Red will always be a vivacious hair shade; however, it is also one of the hardest colours to preserve. "Keep red vibrant for longer by investing in colour shampoos and conditioners, such as the Luster's Colorlaxer Color Saver range, to help reduce fading and keep your shade looking sensational." As with any colour on Afro hair, a deep conditioning treatment is recommended to prevent breakage and prolong your shine, leaving you with super colour vitality. "In-salon moisturizing treatments every two weeks will keep your mane in optimum condition. Also, protein treatments are great for processed hair. And wear a silk scarf at night to ensure your red locks continue tolookravishing,"addsFive.
When adding colour, it is better to be safe than sorry. The condition of your hair should always come first, so lighten your hair only two to three shades before applying colour. This process is necessary for colours to show on dark hair. Highlights are recommended rather than whole head colour, but be imaginative by slicing highlights to match your haircut as opposed to uniform stripes.
If you're still unsure about permanent colour, why not cheat? Sleek EZ Clip In Hair Extensions (£12) come in a variety of human hair colours, like Perfect Plum and Cherry Red – both ideal for an instant, quick colour fix. Just pop them in whenever the urge for a change takes you.
So this Christmas give yourself the gift of beautiful berry hair for no other reason than because you're worth it!Berry Christmas!