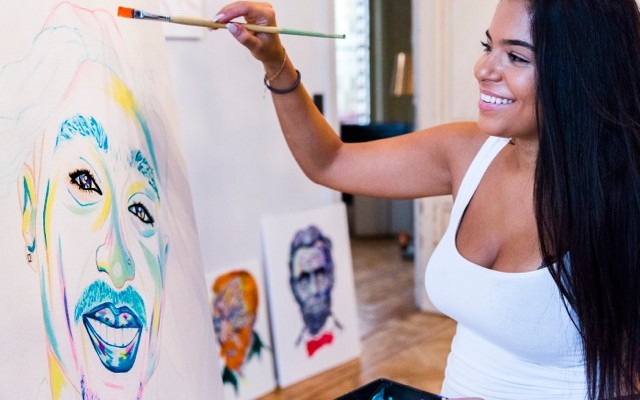 News
Batoul Maria x Sun-Spring School Exhibition –12th January 2014
By
|
Make sure to check out exciting new artist Batoul Maria (@b_artonomical) as she exhibits her work at The Rag Factory in east London this Sunday 12th January.
The Lebanese-born artist from Antwerp, started off as a beauty therapist before turning her attentions to the art world. With a unique, pop art influenced style that's all her own, Batoul's vivid and colourful paintings of well-known figures like Biggie Smalls, Aaliyah, Van Gogh,  Madonna and even Jesus, have seen her become somewhat of a social media sensation and attract fans from  Nas to  Tinie Tempah.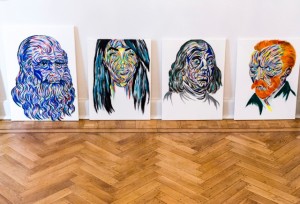 That's not the only good reason to check out this exhibition. With nibbles, drinks, DJs, and of course, art, on the night; the event will also spotlight the Sun-Spring School in Zambia, a charity the 'art-preneur' works closely with to help provide educational infrastructure for its students. With posters and postcards of her work for sale at the event, all proceeds will be donated to the charity.
Batoul Maria x Sun-Spring School Exhibition
12TH January 2014, 6-10pm
16-18 Heneage Street
London E1 5LJ