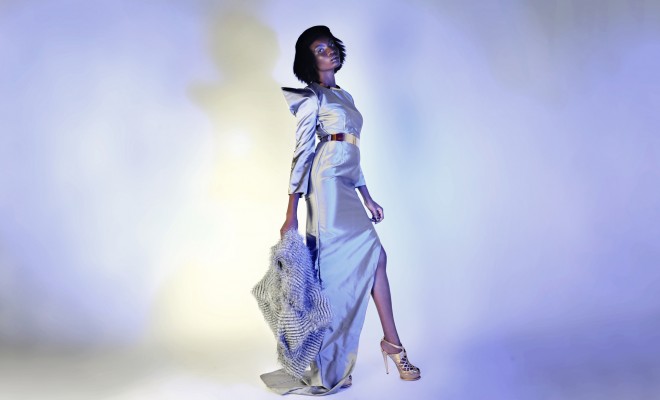 Fashion
Fashion Talks
By
|
Pride chats to Abena Adjeiwaah of The House of Adjeiwaah about old Hollywood glamour, former presidents wives and menswear collaborations.
What is your inspiration behind this season's collection?
THOA was introduced as an African inspired brand fusing tribal prints with western influences. This element is still present however the collection was a way for me to pay homage to my late aunt Evelyn who passed away this year and also show a new dimension to the brand. It was a risk but experiences have shown me that life is too short. My intention was to explore the era in which my aunt was born – the early 1950s – when the trend of old Hollywood glamour was alive.
How has your heritage influenced your collections?
My heritage has influenced my collections as most of the elegant designs such as the double flared skirt or fishtail are reminiscent of the extremely popular Ghanaian "kaba and slit" – a form of traditional national costume for Ghanaian women.
Which celebrity would best reflect your label and why?
Beyonce as she has two sides to her character; the calm and collected businesswomen and the fierce and confident show women. THOA is a multifaceted brand and has a look that can fit both, from the elegant and subtle soft flowing gown to edgy African print shorts with an leather ensemble.
What has been the defining moment of your label? 
When I arrived in Ghana for a fashion show and saw THOA on a massive billboard. I was so overwhelmed as I never expected to see my brand gain so much exposure. Also for the Ghana's former President wife, Mrs Rawlings, to see little old me from Hackney and say "oh you are The House of Adjeiwaah" it was so shocking!
What's THOA plans for the future?
I intend to continue exploring new trends and introducing a variety of texture to each collection as well as produce ready-to-wear pieces to my website. I am also collaborating with DJ Frenchkiss and exploring menswear fashion with plans to produce a collection dedicated to men only in the future.
To find out more about THOA visit houseofadjeiwaah.com