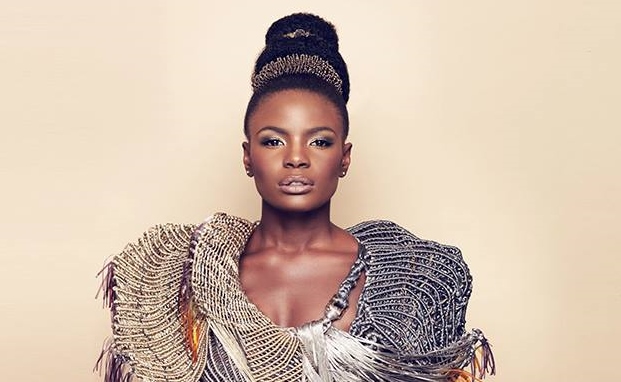 featured
My Hair My Way
By
|
The British songstress and Mizani first celebrity ambassador, Shingai Shoniwa on pro choice and hair salon dramas. 

It's really amazing to be celebrated and complimented on having certain hairstyles or textures… I'm just really lucky to have been born in this generation that is really open, moving with the times and embracing the world.
I remember going into a hair salon [at a younger age] and the hairdresser responding …[in Jamaican accent]  "mi can't do dat –its natural hair, dats gonna cost you extra". I'm like you're telling me you can't do a cornrow and you're calling yourself a hairdresser that specializes in curly textured hair! I said [to myself] we are going to evolve from this and I knew I would be part of it.
I've been approached by a few brands about doing beauty contracts and it didn't feel quite right or exciting enough… Then I meet Yemisi and Tumi [from Mizani] at an event and we just talked about hair and everything just fused organically. This is something I wanted for a while but it had to be the right thing and the right time and Mizani felt so right.
I like to be associated with the fact that I'm promoting choice… its not about curly or straight it about the fact that we should have that choice of who we see depicted as beautiful in mainstream media.
I started getting my hair done by Charlotte Mensha [Hair lounge Salon] in June/July last year… and I was like "OMG you are next level!" She gave me a Mizani Moisturfusion Treatment and I loved it my hair smelt good, felt good and everything was brilliant. I've had about five of them now – every six to eight weeks and loving my hair.
I love to say I could rock my hair out every day… but when you've got a lot of it and it's thick all people see is hair – so up dos just give your face space.
I use the Mizani Coconut Soufflé – which is brilliant and the Supreme Oil… If I have to wash at home, I'll put it on  [Supreme Oil] after the conditioner and do the Clingfilm under a hot dryer thing, which is so sexy [laughs] and then rinse it out. Also the Mizani True Texture is great because it gives you that bounce back, it's like photosynthesis for curls.
I grew up with mum and aunties that bonded with me when they cornrowed my hair… and there is something amazing about that. My main hair inspiration for me is art. I would choose that over any icons as most icons have dipped into that at some point of their hair journey. If I could create a hair icon it would just be an amazing homage to African inspired art that is undeniable in all hair creations today.
My hair… my rules