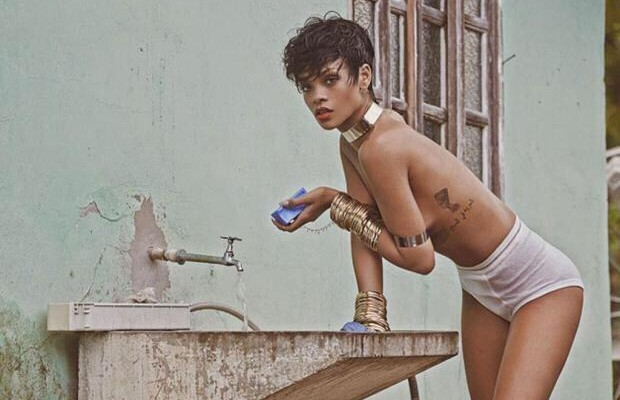 featured
Rihanna stuns on Vogue Brasil cover
By
|
That Rihanna reign just won't let up!
Everybody's favourite 'bad gal' proved that she could give any of today's supermodels a run for their money as she graced the cover of  Vogue's Brazilian edition. It would seem that the higher-ups at the fashion bible are just as big of a fan of the singer as millions are around the globe as this marks the 26-year-old's fifth Vogue cover.
Rihanna, who shot the cover on location in Brazil with photographer Mariano Vivanco, turns up the heat for the publication's May 2014 issue, posing in a variety of looks –showing plenty of skin naturally – and showing off a tousled, cropped hairstyle.