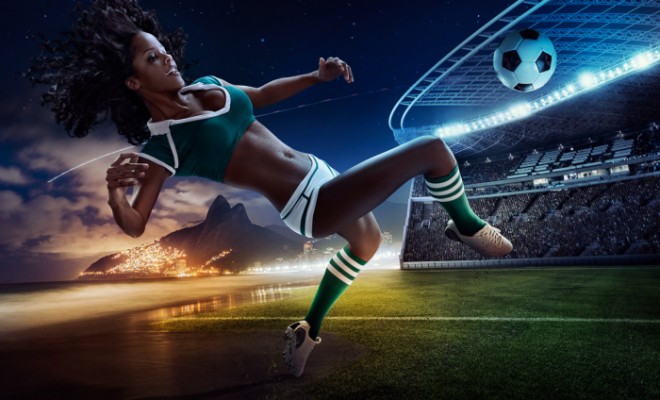 Beauty
Beauty secrets across the globe
By
|
Have you ever envied the Japanese's flawless skin or the über-hot bodies of the Brazilians? In the spirit of the World Cup, Pride casts their net far and wide to find the best beauty tips in the planet.
Women in foreign countries always seem so much more beautiful, with toned bodies and youthful skin, so what is their secret? We take our passport to beauty around the world to find out just that!
Brazil
Supermodel Gisele Bundchen and her Brazilian compatriots are considered among the most beautiful women in the world. The secret behind their amazing figures is quite simple: sand. Rubbing a handful of wet sand helps combat cellulite, smoothing and stimulating the skin.
Product: Lush Sandstone Soap (£2.60; www.lush.co.uk) has layers of sand as well as a delicious citrus scent. It boasts the circulation and leaves your skin super-soft.
Greece
A renowned beauty treatment in Greece, natural yogurt is wonderful for soothing facials. As a natural source of lactose, protein, vitamins and minerals, it is effective at making dull skin look healthy and glowing again.
Product: Korres Yogurt Mask (£16; www.korres.com) is a soothing and cooling mask that provides long-lasting hydration.
Poland
Honey is a popular beauty ingredient, and Polish women often apply a light layer of honey on to their face to moisturize their skin. It is also a humectant, helping the skin to retain water, leaving it more supple and soft.
Product: Scottish Fine Soaps' Honey B Ultra-Moisturising Balm (£8.55; www.scottishfinesoaps.com) softens wrinkles, and restores and protects the skin.
Israel
Many people travel to Israel just to experience the mud from the Dead Sea, which is renowned for its anti-ageing, firming and toning properties. A legendary beauty ritual of Queen Cleopatra, this treatment will leave
your skin as soft as butter.
Product: Ahava Dead Sea Mineral Mud (£15.50; www.ahava.co.uk) will remove all skin impurities and lift away dead skin cells to give a more youthful flush.
Japan
The secret to Japanese women's amazing flawless and smooth skin is camellia oil. Used for centuries in Asia, it absorbs into the skin easily and is great for preventing stretch marks during pregnancy.
Product: Elemis Japanese Camellia Oil (£25; www.elemis.com), a favourite with Victoria Beckham, offers a wide range of benefits, from restructuring skin to strengthening nails.
China
Another great anti-ageing secret is white tea; commonly used in China, it shields the skin against free radicals.  Full of antioxidants, it's the skin's best defence against the harshness of the environment.
Product: Origins A Perfect World Deep Cleanser with White Tea (£15; www.origins.co.uk) helps to detoxify and free the skin of impurities and is suitable for all skin types.
Zimbabwe
Mafura butter is an ingredient sourced in Zimbabwe and a central part of the southern African domestic life. Highly conditioning, it is rich in antioxidants and vitamin E, with great healing properties.
Product: Bio Etic Protective Skincare Butter (£9.45; www.revital.co.uk) is 100% organic and great for dry skin thanks to its highly moisturizing properties.