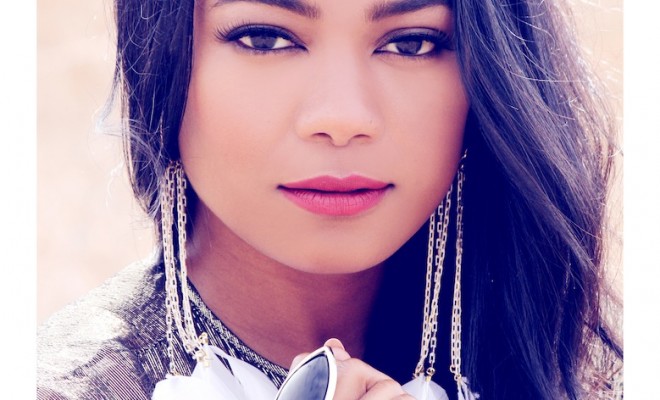 Fashion
My Little Black Book
By
|
Actress and singer Tatyana Ali opens up her little black book
LA Confidential
Something happened in LA where people just get bottle service and stare at each other and there is no dance floor, just this really weird scene. But No Vacancies goes back to the old school, it's a club in an old house and there is a DJ in the living room by the fireplace and people just dance, no one is watching each other. You go with your hair straight and you leave with it curly – like it's supposed to be done.
Bargain Basement
I have a friend who is really good at thrift shopping – she finds crazy things like Christian Dior motorcycle boots and they are only 40 bucks. There's actually a really good thrift shop in LA called Good Wills. They get their products from Beverly Hills women who change their wardrobe once a season, so you can find some really good stuff.
Panama City
I love Central America and Panama – it's where my mum is from and it's one of my favourite places to visit. Panama city is so much fun, the music is incredible, it has this south American feel to it. There are tons of banks and it's very international and just really lively. Visit Ancon Hill for great views of the city.
Football Focus
My girlfriends and I have just planned a trip to Brazil for The World Cup. Of all the sports that was the one we grew up watching because my parents aren't American. So if I'm going to sit down and watch a sport that's what I enjoy.
Lipstick Queen
I swear by dark or bright lipstick, as I don't have to do the rest of my make up! I love Nars Cosmetics Plum and Wild Orange lipstick colours. I also swear by Argan Oil for everything – especially when I am travelling and my hair looks dry.
Sushi Samba:
I love sushi and going to Hamasaku in LA. It's like comfort food – even though it's not mac and cheese it might as well be!
Film 4
12 Years A Slave is amazing, it's hard to watch but the way they did it is incredible. It's a true story of a free man who was sold into slavery in the South. You see this man with a really modern life and it's almost like he was cast back in time. It's just a beautiful film, a classic.