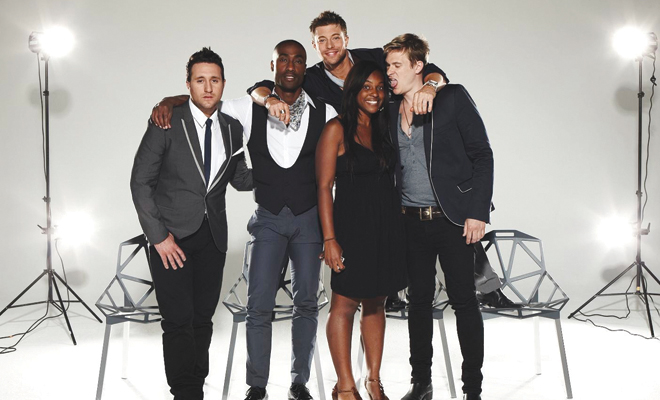 Careers
I Have The Most Amazing Job! (Part:1)
By
|
Caroline Watson,  celebrity fashion stylist
When I was younger I was into Dallas and Dynasty, and I used to love all the dresses, the earrings and the hair, I just thought it was all absolutely amazing. I used to sit and sketch out ideas of how I'd wanted these people to look, and I always knew from a very young age that I wanted to dress famous people, but I didn't know if there was a job like that or if anything like that existed. When I was about 15, 16, I used to work at my dad's advertising agency in Soho called Tapestry, where they print all the photographs for the advertising campaigns that you see in magazines.
One of the photographer's wives was a stylist and my dad said, "why don't you go and assist her for a while?" So I went and I did it, and I absolutely loved it.
My first job was working on the Walkers Crisps advert, with Gary Lineker. That was amazing – I was more starstruck by seeing Gary Lineker because I was still a kid, I was into football and I was like, "Oh my God – there's Gary Lineker!" We also worked with Spice Girls at the very beginning; they literally blew up as soon as they came out, and at the height of their careers. I think that was also the start of David and Victoria's relationship because I used to hear her on the phone calling him up, I was like, "oh hello!" For me, that was the very first insight into styling celebrities and knowing what it's like to be on a shoot. Now I work between LA and London and I've worked with some of the best in the industry really; Chris Brown, Josh Groban, Ryan Kwanten, Cassie, Usher, Blue, Simon Webbe, JLS, my idols New Kids On The Block, the list goes on and on!
How to be a… celebrity fashion stylist
Caroline says, "You've got to be prepared to graft, work hard, and know fashion history – that is quite important. Learn about the different periods, decades and eras of fashion because they always come back. Be prepared to work for free, assist and learn about the different designers. Don't be afraid to put your own spin on things but have a thick skin too and be prepared to take criticism."