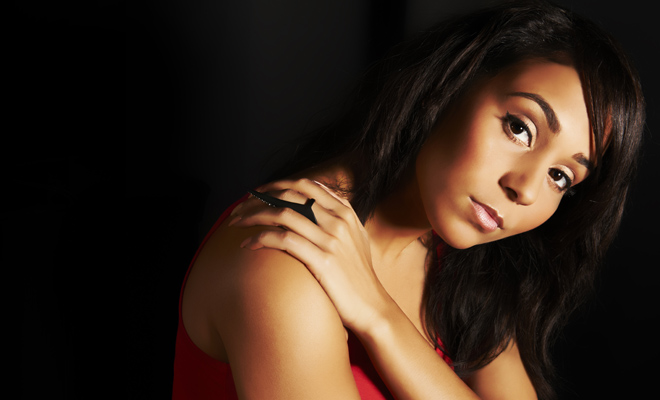 Fashion
My Little Black Book
By
|
One to watch British singer Ny opens up her little book of secrets to Sue Omar.
Shop Right: My style is fun with a hint of 50s – I really love high waisted skirts. On the high street I shop at H&M, New Look and Kurt Geiger and to mix it up I also go to Camden for one-off vintage pieces. Camden has a lot of treasures; I really like Badly Drawn Fashion, a cool upcoming designer.
Fisher Price: In Highgate there is a Turkish and Mediterranean Restaurant called Bistro Laz, it's really small but cosy and has these lovely stain glass mosaic lights. I'm a pescetarian so I normally order the mezze's salmon and mixed veg sometimes I even pop in for a breakfast to go.
Miami Vice: Being in Miami with my friend Tulisa was amazing. We met some great singers and producers including the Dream and Rico Love. We stayed at the Shore Club, which is an amazing hotel and ate at Nobu – the black cod there was so good.
Party 'ard: Sometimes I do the West End thing but I really just love to go out in Camden because that's where I'm from. My favourite bar is a nice little one in Crouch End called Moors bar and when I'm in Muswell Hill I go to the Socialite bar.
Life through Music: The new album is about life in general being young, British, female and all the things we go through. I'm a very honest writer so I try to write about the truth. I called it Who Is She because I want people to get the album and get to know me. It was a emotional journey because its personal but its my passion.
Beauty Crush: I love my lashes so I couldn't live without my MAC mascara and Avon Bronzer for my cheeks. On my hair I use Toni&Guy Finishing Shine Spray and Shockwaves Ultra Strong Heat Defence Volumising Mouse for my hair when it's curly.
Blind Date: My dream date would be with Drake because we'll probably talk about music the whole time and end up writing a hook over dinner. Tinie Tempah would be good too because he's done so well in the UK, so I've really got a lot of respect for him.