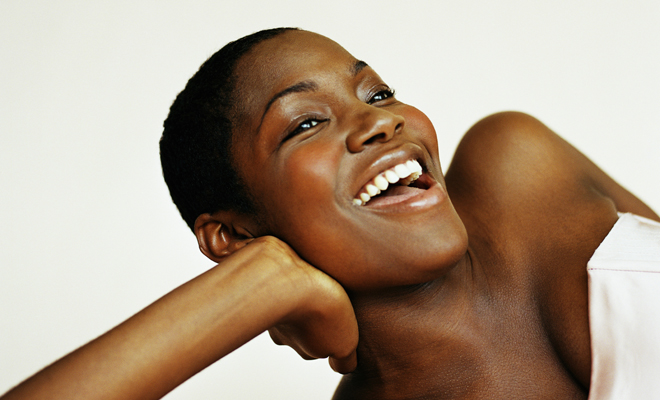 Beauty
Should black women fake tan?
By
|
Shevelle Rhule questions whether darker skintones should bother with fake tan.
When I came back from my holiday in Tunsia last May I felt incredible, partly because I was well rested, a little because I was still on a sun, sea and sand holiday high but mostly because of my gorgeous glowing tanned skin. It's the reason why my friends and I slap on the sunscreen and flock to the beach to bake ourselves into sunkissed perfection. But, alas this comes but twice a year, if we're lucky, and the rest of the year I'm left to bronze and shimmer my dulling complexion with make up.
That was until my very metrosexual Nigerian male friend breezily mentioned that he was in desperate need of a sun bed session. After my initially confusion it made me think about the e-mails that where hitting my inbox about fake tan for black women. I was pretty sceptical about why black women would want to bother with fake tan when in reality we were already kissed by the sun.
But to give you a little insight into my fussy mind, an admission: I love deep brown chocolate skin, not only do we grow old more gracefully but in my eyes black is the epitome of beauty. So it wasn't that I was against the possibility of making myself darker but it just didn't make logical or economical sense to me.  Plus there was the fact that skin colour is still a sensitive issue for the black community with lighter often being equated with better – so could there really be a market for black women wanting to tan their skin?
My friend Naomi thought so. "Imagine you could bottle that just got off the beach look, wouldn't you buy into that?" She had a point. I didn't languish in 32c heat for my health and the loss of my Tunsia tan certainly wasn't a highlight of my day. This is exactly the principle behind the new breed of fake tan aimed at the Afro-Caribbean market such Karamel and Brown (from £6.95; karamelandbrown.co.uk), rather then make you look 'darker' per se, it adds a warm glow to your skintone so you can have that holiday luminosity all year round. Plus is it has an amazing coconut scent rather then the typically awful digestive biscuit smell associated with most fake tans. Another good product to try, which I recommend for mixed race and lighter black complexions, is Sunjunkie Deliciously Dark Mousse (£17.99; sunjunkie.com); it will add some colour and pizzazz to sun starved skins. Considering that I'm the first to complain about my insipid complexion in winter I can't resist converting to the glow side. Please don't hold it against me!