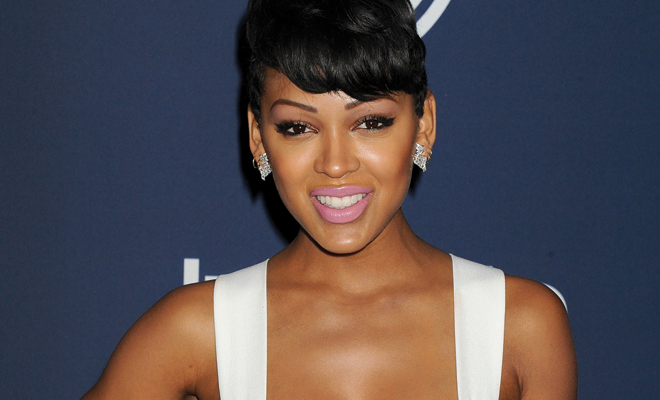 Entertainment
Your Horoscopes for August
By
|
Find out if romance is written in the stars or whether a new job is on the cards with your sign star predictions for the month ahead. By Samuel F. Reynolds
Pic: Meagan Good, 8th August 1981
23 July to 21 Aug
Leo: You might need someone to sit you down, because you feel there's too much to do, whether that "to do" is fun to be had or work to be done. However, you'd do well to grab a row of seats around the 8th and set the crown down to rest. As your birthday season ebbs, you'll find yourself more relaxed and inspired.
21 Mar to 20 Apr
Aries: If you've wanted to bring sparks to a slow-moving or stalled romance, the first half of the month would be the time to do it. It's also a great time for any creative or pleasurable endeavour that prompts you to speed out of your lane and take a reasonable risk. The last week of the month could be more hit than miss with romance.
21 Apr to 21 May
Taurus: You may feel a strong pull between sticking closer to home and wanting to please others, especially if you're in a relationship or looking to get one up and running. After the 18th, you'll find it easier to find the fun without the stress of seeking-to-please when sweet Venus teams up with jolly Jupiter.
22 May to 21 Jun
Gemini: You may hit the August ground running for the first week. Make time to catch your breath around or after the 8th. You'll also need to stay patient as you rectify communication snafus and misconceptions from work, perhaps some that may have cropped up during Mercury's June retrograde.
22 Jun to 22 July
Cancer: Although lucky Jupiter has left your sign, there's still a lot of wind at your back, so keep moving forward with your financial and career goals now. Hold back on big spending, however, until after the 8th. You'll likely be fine with finances until the 25th when you should think about tightening your purse strings again.
23 Aug to 22 Sept
Virgo: Your mind might be on hyperdrive at the top of the month, so you'd do well to slow it down with some concentrated focus and work, like organizing one of your collections or tackling a demanding work project. From the 18th to the 25th, you'll find it easier to lighten up and be even whimsical.
23 sept to 23 Oct
Libra: You should only pound the pavement with your friends as far as your pounds can take you. Otherwise, you'll end up putting a strain on your purse and your peeps. There's really no point in faking happiness or success if that's not what you're feeling. You don't have to use anybody else's yardstick except your own.
24 Oct to 21 Nov
Scorpio: You're definitely on your grind to go big and to go hard now, but if you push yourself too hard, you'll just give your job an excuse to send you home. After the 8th, think whether you're also working smart while you work with so much gusto. A little whimsy and imagination can go a long way around the 18th.
22 Nov to 20 Dec
Sagittarius: You could have trouble focusing on mundane, routine matters because you're more inclined to think about the big picture, whether it's about your life or what's happening in the world. You should definitely feed your insatiable curiosity, perhaps even with a long holiday or journey. However, don't get too slack with your work duties, especially around the 18th.
21 Dec to 20 Jan
Capricorn: Don't lose sight of the mountain you're climbing because you're watching out for falling rocks. You could find yourself too caught up in the humdrum of everyday problems without proper attention to creative problem solving. After 18th, ask yourself if there's a simpler and yet livelier ways to do what you're doing?
21 Jan to 19 Feb
Aquarius: You may frequently feel at odds between demands from your job and obligations to one-on-one relationships, whether a partner or potential dating partners. You may feel tempted to sacrifice one for the other now, but maintaining the dynamic tension is where the real growth will be now. Time to put the most attention on your romantic life toward the middle of the month.
20 Feb to 20 Mar
Pisces: This month might feel like you've been dropped into your own action movie, replete with all the prerequisite tensions of maintaining your goals, uncovering a lingering mystery that's cropped up and even your own showdown toward the end of the month. The key to foiling that showdown will be patience, not jumping the gun.