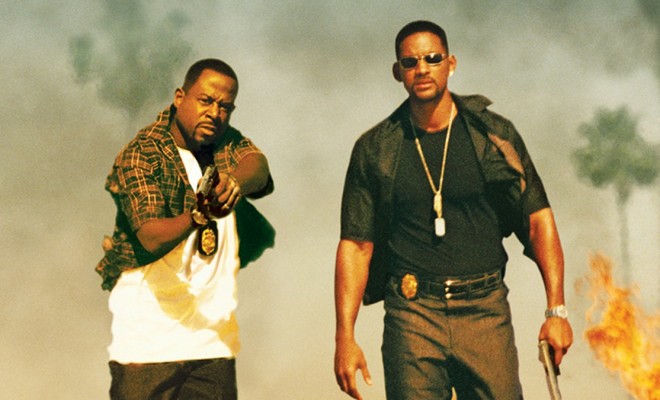 Entertainment
Will Smith and Martin Lawrence confirm third Bad Boys film
By
|
"Watcha gonna do when they come for you?"
We're not quite sure anyone asked for yet another sequel but it seems like fans of 90s action movie franchise Bad Boys ,starring Will Smith and Martin Lawrence, are getting one anyway.
Lawrence appeared to confirm the news during an interview with US chat show host Conan O'Brien saying, "I believe it's happening, yes. I just talked to Jerry [Bruckheimer] yesterday, and he said it's real. They're working on a script. It all looks good."
While we know that Lawrence has always been keen to reprise his role as Marcus Burnett. On the anniversary of 2003's Bad Boys II last month he wrote: "11 years ago today, Bad Boys II was released in theaters. Feelin' it's about time for number 3… what do you think Will Smith?"
It's thought to be Smith, by far the bigger star of the two, who has been dragging his feet. However Lawrence also let slip that his formwr co-star was more than thinking about joining him on a third outing.
What do you think? Would you be interested in seeing another Bad Boys film?