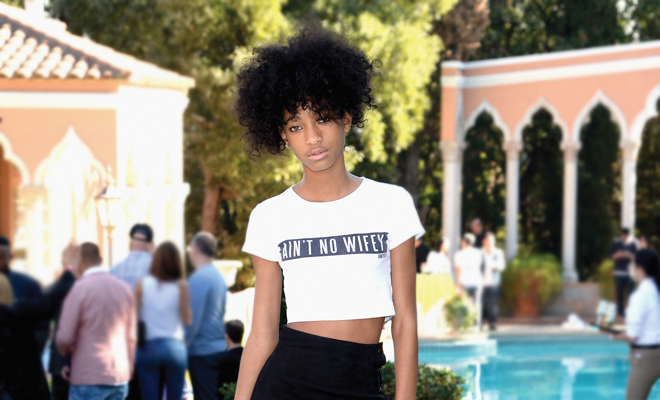 Entertainment
Your Horoscope for November
By
|
Find out if romance is written in the stars or whether a new job is on the cards with your sign star predictions for the month ahead. By Samuel F. Reynolds
Picture: Willow Smith 31st October 2000
24 Oct to 21 Nov
Scorpio: At the top of the month, you may find that more people are attracted or drawn to you than normal, including some people at work. Go easy on playtime there, especially since work could become more demanding toward the middle of the month. Fortunately, the month ends on a high, pleasurable note.
———-
21 Mar to 20 Apr
Aries: You're sure to be a force to be reckoned with this month, especially toward the middle of the month when the can-do spirit of Mars gets an extra boost from powerful Pluto. Don't play yourself small. Stay persistent and disciplined with tackling a big job and you'll see results!
21 Apr to 21 May
Taurus: Be mindful of two possible actions this month: attempting to squeeze too much out of too little, like attempting to turn a weekend into a holiday party-binge fest (especially toward the middle of the month) and being too critical of partners and people close to you for not living up to expectations… you never quite explained.
22 May to 21 Jun
Gemini: Variety certainly is the spice of life; but planetary square offs could have you applying too much spice, leaving you with salty friends or associates and too much to do or clean up. Take advantage of the serious Saturn in Scorpio energy to focus and trim away a bit of the varied options.
22 Jun to 22 July
Cancer: Ask yourself whether people are sincerely attempting to intimidate you now or is that your perception because you don't feel fully sure of yourself? This could be especially true at the top of the month. At the end of the month, go to a new and interesting level with a hobby or self-indulgent pleasure by studying something new about it.
23 July to 21 Aug
Leo: Although you may feel more drawn toward the home front this month, it doesn't mean that you'll be moored to your bed or couch to binge and stream videos. In fact, things could become lively around the house, especially around the top of the month, with hosting friends and family at home, or someplace that feels homey.
22 Aug to 22 Sept
Virgo: Friendly competition could be a good thing for you. If you feel envious of what appears to be the better fortunes of peers, then use that envy to hone in on what you want, rather than what someone else already has. Next, use the line up of tough Saturn energy to detail a plan and how you'll honour the discipline to make your desires a reality.
23 Sept to 23 Oct
Libra: A plethora of planets flying through the money section of your chart now means good things for your pocketbook, but only if you're able to hold on to the money. Watch out for spending too much between the 9th-13th. Budget a little extra to pad your finances. At the end of the month, a low-cost, short trip could do you a world of good.
22 Nov to 20 Dec
Sagittarius: You may have a strong need to pull away and immerse more than usual in pleasure or travel than the humdrum and grit of daily life, especially toward the middle of the month. Contain your heart's delight more for the end of the month… and after you've tied down the tedium. You can get through this!
21 Dec to 20 Jan
Capricorn: When Mars and Pluto lock arms on the 10th, you'll likely feel like you're ready to tackle the world. Fortunately, you won't have to do that. Your energy would be better spent on clearing out junk at home or in the office. Your sage advice and strength will be of great benefit to a friend or colleague toward the end of the month.
21 Jan to 19 Feb
Aquarius: You could feel tight and tense without fully knowing how or why. Don't spend too much time trying to figure it out, though. Your planets at the top of the month indicate that you need some down time, perhaps at a spa. Self-love will do wonders for your ego (and body), especially when others aren't giving you your just desserts.
20 Feb to 20 Mar
Pisces: You could feel like a fog has lifted once Neptune moves direct in your sign on the 16th. Move gently forward with your endeavours now, especially if there's money or romance involved. You'll soon discover that your affections or interests are not what they were even at the start of the month.