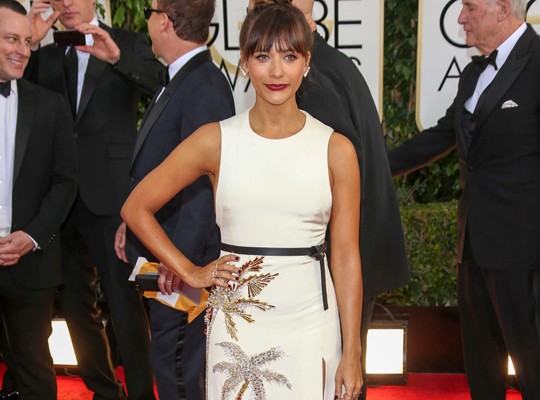 News
Rashida's Race Reminder
By
|
When a TNT reporter pointed out Rashida Jones' 'tropical' and 'tanned' look on the 2015 SAG awards Red Carpet, The 38-year-old actress and daughter of Quincy Jones, had to remind him that she is, in fact, of ethnic origin. 'You look like you've just come off like an island or something, you're very tanned, very tropical' Rashida was told by the reporter, to which she replied – 'I mean, you know, I'm ethnic'.
Whilst both the actress and presenter laughed off the incident almost immediately, and one of the presenters joked "me too", Twitter erupted in response. More amused than offended, many tweets criticised the reporter for being so uninformed about the Parks and Recreation star's racial background.
Unfortunately, this is not the first time a mistake has been made due to lack of proper research. The Academy recently confused Tessa Thompson for Carmen Ejogo on their Instagram account, which reignited the Twitter trend #OscarsSoWhite.
Nonetheless, Rashida Jones' has not spoken on the matter. As the actress proceeded with the red carpet interview it seems she was not offended by the incident, or has chosen not to get caught up in the racially charged error.
By Kemi Ojogbede