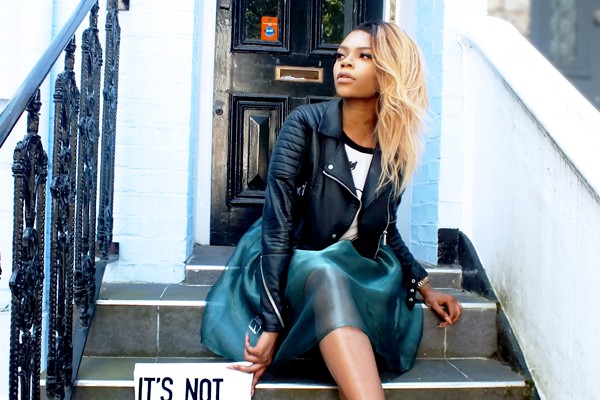 Fashion
The Spotlight
By
|
The Fashionista: By Romeo Foxx
Pride speaks to fashion blogger and up and coming designer Juliette Foxx.
Tell me about your personal style
My personal style is very reflective of my mood – it varies everyday. Some days I feel sexy and feminine and wear a knee length pencil skirt but other days I want to comfortable yet fashionable and so I'll throw on an oversized coat with jeans. One thing always stays the same though – I like to keep things clean and simple.
Does your own style influence your designs?  
I design things that I would wear myself because my muse and I are very similar. I design clothes for women who embrace their femininity without being too obvious about it and showing too much ski, who love fashion and experimenting without having people question their sanity. It's all about balance.
Why did you decide to become a designer? 
My mother has been a great influence for me, my earliest fashion memory is helping her make her wedding dress. Growing up in Cameroon I had no idea about the huge fashion industry that was out there, so moving to London and discovering this whole new world was a dream come true. I want my clothes to be more than just pretty dresses. There are a lot of things going on in the world around us and I would like to draw attention to this through my work and make people think.
You're also a fashion blogger , what influenced that decision? 
I thought my outfits were great and not enough people got to see them [laughs]! I also wanted evidence to show my future kids when they grow up. I honestly never thought people would see and appreciate it as much as they have and for it grow into something bigger so I'm extremely grateful for that.
Who are your style icons? 
My biggest style icon has been Victoria Beckham. I remember getting her book when I was about 13 years old and I just thought she was amazing. I love the fact that she always looks put together no matter where she goes and is never seen in flats, which inspired me to do the same. I also love Anna Dello Russo, Miroslava Duma and Olivia Palermo. They can do no wrong in my eyes.