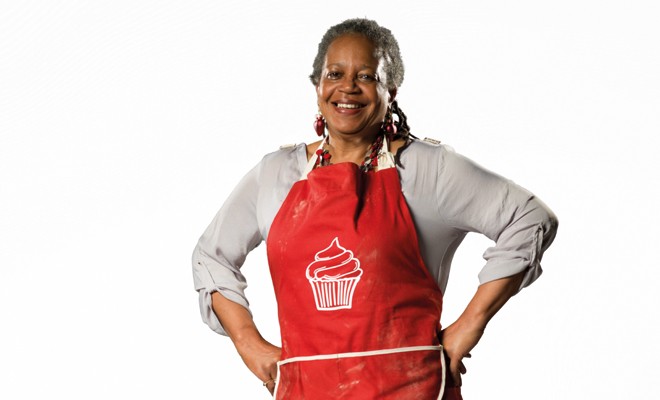 Health
Wear it. Beat it
By
|
On 6th February, the BHF is asking the nation to join the fight for every heartbeat and show their support by wearing red and hosting an event to fund life saving heart research. Whoever you are doing it for, and whatever you decide to do, it's easy to take part.
Whether it's hosting a red dinner party, organising a red-themed quiz or going all out in head-to-toe red, the BHF is urging you to get involved. You will find all the help you need to help you plan a fabulous red fundraiser when you sign up for your free fundraising kit at bhf.org.uk/red.
Wear it. Beat it. On 6th February to raise funds for the BHF's life saving research. Get your free fundraising kit now at bhf.org.uk/red or call 0300 330 0645.
---
Did you know that one in four of our loved ones are lost to heart and circulatory disease each year? It kills more women than men and is responsible for almost 160,000 deaths in the UK each year, an average of 440 people each day. There are currently seven million people in the UK living with heart and circulatory disease.
Bettina Wallace, 60, from Nottingham, had to rethink the way she lived when she found out she had very high blood pressure. The news came as a shock. But she turned it into something positive when she took control of her own health and started to empower her own community by taking the message about heart health to others.
"One day I was on the train coming home and I just collapsed. I came to and was violently sick. The next day I went to the doctor.
"When my GP told me I had high blood pressure I tried to ignore it. But then I thought about my mum who had it too and developed heart disease, and the penny dropped.
"With medication, losing weight and ditching the salt, my blood pressure stabilised. Recently I had a test and it's the lowest it has ever been since being diagnosed. I feel really positive about my future, and I am enjoying my grandchildren – which is something my mum was never able to do."
Bettina got involved with the British Heart Foundation (BHF) by taking part in a community project in her home city of Nottingham, Hearts and Minds. The project aims to tackle heart disease.
Bettina became one of the volunteers known as Love Hearts, holding groups at local doctors' surgeries; giving out information at local markets – talking to people about the way they cook, and re-educating the community about their heart health.
Bettina will be supporting the BHF on 6th February by hosting a red bake sale.
She said, "I wanted to get involved because I think the charity does such great work to improve the lives of those who suffer from heart disease. The money I raise for the BHF will help them to fund the research that is so urgently needed to fight heart disease. It's been incredibly easy to co-ordinate and promises to be fun for all involved."
HEART HELPLINE
When it comes to anything heart related, we are here to help, call the Heart Helpline on 0300 330 3311 or email hearthelpline@bhf.org.uk
Call rates are similar to 01 and 02 numbers. Lines are open 9am-5pm, Monday to Friday