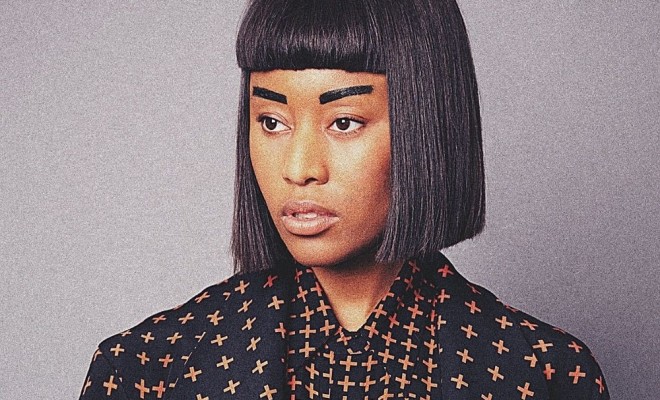 Entertainment
Black British by V V Brown
By
|
V V Brown, disgruntled with the absence of black British artists at the BRIT awards, reached out to Pride to write a guest post on the subject. Of course we welcomed the insights of the British Indie Pop princess, VV Brown writes…
"We are not tokens, we are not just urban and most importantly we are Black British"
I've gone past caring about the rules. 31 years old, 15 years in the industry and now an artist who releases my own records. The industry has made up its mind about me and I am as stubborn as a mule and have made my mind up about it.
I have a sense of recklessness I guess, where my mentality is at a place where I don't care as much. I just want to see and feel the truth. So I am going to just go ahead and say it. "This tokenism feels wrong. It looks like an incredible talent contest ran by a Dulwich College White Boy Club"
The debate dances through my head and I begin to justify with stats and release schedules to whether I am ranting on or conjuring up a truth that won't be spoken about or listened too. Am I just the angry bitter black woman who has a chip on her shoulder?
However, despite my doubts with the fear and pressure of being the angry black woman, it soon dissolves very quickly where I can't help but hear the soul of Sam Smith and the cries of Paloma Faith -who are all so talented and deserve every bit of success- without thinking; Where are all the black Brits at The Brits? Why is this stage only filled with 99% white people?
Why don't we have an urban music category at The Brits? Why does it have to be solely for the Mobo's. (I say this while reminding you that not every Black person or artist is urban. However, if you do make that kind of music and you do it well, why not have a category for it? It's British.)
It is easy for me to ramble on, but you soon realise that it isn't a collection of rambling words; it's actually a genuine question.
Why aren't [The Brit Awards] representing everyone?
Is it difficult to market non-white people? Perhaps signing a non-white artists is a rarity? Do white individuals relate to things that remind them of themselves, so everything must be packaged up white in order to sell it? Is it a ratio thing? Perhaps the Brits do represent what is on the radio and in the media, magnifying a much bigger problem within the British music industry?
It frustrates me heavily.
It's hard to talk about this without rolling your eyes, I even roll my eyes at myself. I think with a sigh, am I really being that person. Yes. I am being that person. It's happening. Feel uncomfortable.
When I saw Kanye West perform I was confused. Happy that there was a nod to such an innovative Black British art form, Grime, but sad as it was an American Black artist who allowed quite a powerful statement to take place.  I would have loved to see Skepta perform on his own or collaborate with other British grime artists at The Brits rather than seeing all those great grime artists perform in background of an American artist.
I smiled when I saw this. It's totally and utterly true;
Clean Bandit told BBC Newsbeat that he doesn't feel comfortable with "all white boys" dominating the awards. "It seems a bit weird and a problem," he said. Referencing Kwabs and MNEK as black male artists from the last 12 months who weren't nominated, he said: "It's bizarre." "The Oscars [nominees] were announced today and it was all white men doing everything. I think there is something that needs talking about there." "Well, I think it has been the year of the white man, which is quite depressing, isn't it?"
Britain is a country with such rich multiculturalism. A mainstream TV show should represent why Britain's culture is so interesting. It should represent why we are all British.
I'm tired of waiting.
Perhaps Black artists need to come together and make something happen from a business perspective. We need to shake the infrastructure and stop relying completely on the existing system.
Black America has a culture of collaboration and supporting each other in business. They have come from a revolution of segregation where they were forced to create their own industry. Perhaps we need to put things into 5th gear and move forward in this way.
There are so many stories of black artists being embraced overseas more so than in their own country. I have had countless private discussions with very well know black artists and black ANRs in the business who agree. However, its hush hush. We play our role. We don't want to rock the boat.
Jamal [Edwards], from SBTV, is an example of this and we need more of this innovation in business. We need more black ANR's, black investors and black artists investing back into each other. Let's get the business right! Not just the creative. However, does promoting black business fix the problem? Does this create more divide?
It's time to evaluate and try and change the infrastructure throughout, not just from the point of view of the black artist, the white artist, the yellow artist the blue artist, but everyone, representing the industry in itself.
V V Brown