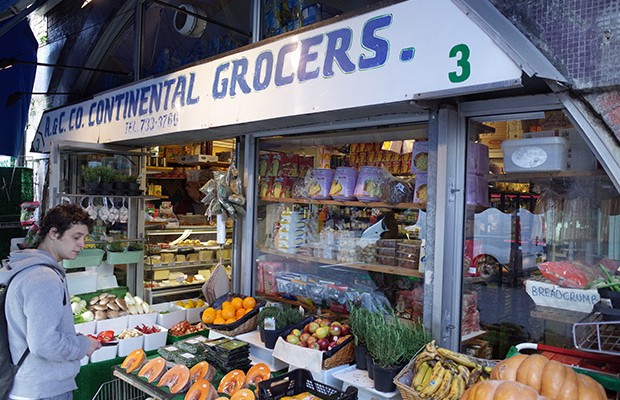 News
Brixton Outraged As Traders Are Served Eviction Notice!
So it's Just what London needs more of, another strip of mainstream food chain stores and a boot to the locals who have spent years building a business and a community.
Outraged Londoners have already started a campaign on Change.org which has already drawn 13,988 signatures in just over a week, calling to abandon Network rails proposals to evict Brixton's traders.
Network Rail has reportedly wrote to shop owners along Atlantic Road, Brixton Station Road and Pope's Road telling them to move as it redevelops the railway arches around this much-loved trading area. Although Network rail admits that the arches pose no health or safety risk, they aim to simply refurbish the area. Community tenants are being told they need to vacate their shops later this year while the refurbishment takes around 1 year to be completed.
For as Long as many of us can remember, we have taken a trip to Brixton to pick up an assortment of west indian and african cultured food and still visit the markets till this day. Its rich cultural diversity is something that represents a 'modern Britain' and not only will this eviction take its toll on the businesses, its Locals and commuting shoppers, but for the business' such as LS Mash & Sons, who is notably South London's first ever fishmonger running business under the arches since 1931.
A representative from LS Mash and Sons said:
"There's nothing we can do. There's nowhere we can go and we can't afford another shop, new fridges or freezers. They'll rip the character out of the place – we've got beautiful marble in here. We're a local fishmonger and if they relocated us to Streatham or Greenwich it wouldn't make a difference. We're well known round here and well respected, we'd have to start all over again and get new clients."
It's sad, over decades Brixton's communities have built up around these colourful businesses and while Network Rail reportedly promise to help evictees with a "package of financial and professional support, including assistance to find relocation premises", a spokesperson has admitted that rent would increase drastically should the evicted tenants wish to move back.
The rise in rent is sure to cause an economic divide and change who can 'afford' to shop in Brixton. Leaving these arches to be bought by internationally established chain stores such as Subway, Pret, Waitrose etc. to stay rich while family businesses and entrepreneurs who have made Brixton what it is today, to be forced out and essentially 'Die trying'.
All communities deserve refurbishment, but why not improve what is already there? We see a variety of pop-up markets all over london, surely these business can stay located in Brixton while cosmetic changes are being made.
But the real question is, what is the real motive? And what is happening to our local communities? Brixton is just one of the many communities who have now fallen victim to gentrification. so, Is this just what our London needs more of? Another strip of mainstream food chain stores while locals are given the boot? – "yes" Said no one.