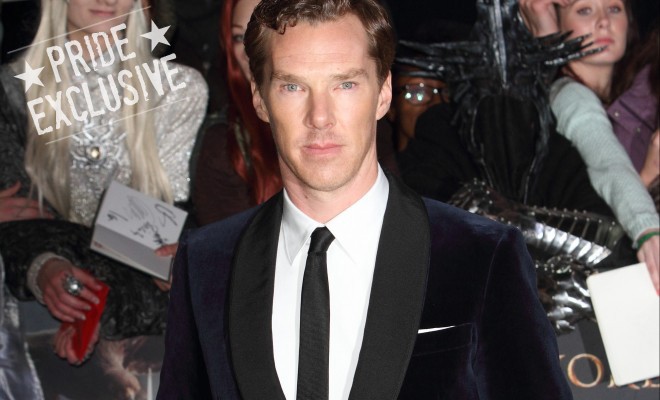 featured
Cumberbatch shows support over Selma Oscars Snub
By
|
In a recent interview with Pride Magazine, Ava DuVernay, director of the critically acclaimed Selma, revealed her take on Cumberbatch's "coloured" scandal. The media has been rife with criticism of the Imitation Game star, for his seemingly ignorant description of black actors using such an outdated term. However Ava DuVernay has revealed to Pride that "when David [Oyelowo] was not nominated for an Academy Award one of the first calls to come into him to say 'that was wrong' was Benedict Cumberbatch". Selma was nominated for Best Film, and 'Glory' the soundtrack was also nominated, but no actors in the film received an Academy Award nod, though many had expected that David would.
This revelation that Benedict contacted David Oyelowo, who played Martin Luther King Jr in Selma (released in the UK Fri 6th Feb), personally to express his dismay that David's MLK portrayal was not recognised by the Academy, certainly goes someway to address the criticisms of Cumberbatch as ignorant or careless, but what's more it reinforces the intended point of his poorly phrased statement. "I think as far as coloured actors go it gets really difficult in the UK, and a lot of my friends have had more opportunities here than in the UK, and that's something that needs to change." The actor said in an interview with US talk show host Tavis Smiley.
Ava went on to condemn the way the media have attempted to "crucify" Cumberbatch, highlighting the positive point he was making in addressing underrepresentation "the core of what he was saying was quite bold because most white actors ain't saying nothing about it… when I think how many white actors wouldn't have answered the question at all."
This comes after David's comments in defence of Cumberbatch at the Selma UK premiere last week, "To attack him for a term, as opposed to what he was actually saying, I think is very disingenuous and is indicative of the age we live in where people are looking for sound bites as opposed to substance."
Cumberbatch's support of David over the Oscars snub and the intention behind his original comment demonstrate that he is progressive and proactive in his discussion of underrepresentation in the world of cinema. Underrepresentation has been a hot topic this awards season as the Oscars failed to recognise a single black actor across any of their 20 actors awards categories ahead of the upcoming ceremony later this month.
Underrepresentation was also a hot topic at the Screen Actors Guild Awards.
Pride's full interview with Selma director Ava DuVernay, will be available in our March issue, available from the end of February.