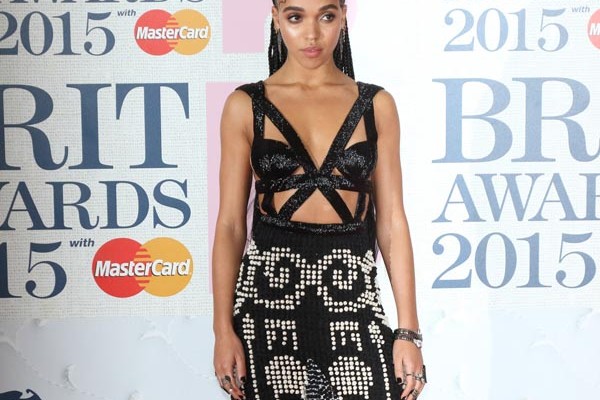 Entertainment
The BRITS go with a Bang!
By
|
The Brit awards 2015 were held last night at London's O2 arena. Some of the biggest names in british music gathered to see who would take home the Brits' new shiny statues, designed by artist Tracey Emin.
The show opened with quite a provocative performance by American singer Taylor Swift. Many may have been expecting another young  performance from the singer,especially with hits like 'We Are Never Getting Back Together', but we could not have been more wrong. She commanded the stage performing, 'Blank Space' in black shorts and a matching blazer, with a short edgy cut bob, red lips and an army of men beside her. We must say, her performance and image was far from the typical girl next door, and we loved it!
Ed Sheeran and Sam Smith both snatched up two awards each. Sheeran received Best British Album and British Male Solo Artist and Sam Smith won the British Breakthrough Act and the Global Success Award. With performances from them both, it is fair to say  Sheeran and Smith have had great success with their latest albums, which was reflected in their winning streak.
Kim Kardashian made a surprising arrival on stage to present Sam Smith with the Global Success Award. She strutted to the stage in a black skin tight cut out jumpsuit by British designer, Julian Macdonald, and after an awkward selfie moment with the hosts, introduced her husband's performance; playing into Kanye's never ending ego trip by insisting the audience rise for his entrance.
Kanye was a welcome addition to the event however as he livened things up and brought black british artists to the stage, an area in which the rest of the ceremony fell short. Fresh from London Fashion week at Somerset House, Kanye's performance almost set the roof on fire, literally! As continuous giant flames took over the stage, Kanye was surrounded by what looked like over 50 males. The all black everything crew bounced along as Kanye performed 'All Day' from his new LP. Even though it was largely felt that black UK artists were under-represented, Kanye recognised the flourishing grime scene by inviting UK rappers and grime artists such as the Boy Better Know group and Krept and Konan to support him on stage and mentioned Skepta in his rap.
The ending of the Brits took quite a drastic turn when Madonna fell down a flight of stairs during her performance. Whilst singing her new hit 'Living For Love', her giant cape went flying causing her to tumble down. Disaster struck when the 56 year old could not hold her balance and fell. Well, the show must go on right? It was the first time the singer had performed at the Brits in over 15 years, and she certainly went out with a bang!
Looking forward to next year, we hope that more black british artists will gain the recognition they deserve.
By Nafisah Boateng