Competitions
Competition: Get On Up! Out on DVD 30th March
By
|
Our March Issue coverstar the legendary Jill Scott plays Deedee Brown in this vivid biopic. Chadwick Bosem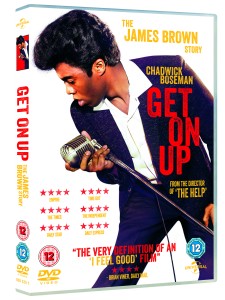 an is stunning in his portrayal of James Brown through this musical movie of the legend's life.
This film succeeds in illuminating the true innovator and artist that James Brown was, bringing to life all that the original 'soulman' did for music, and for the black community, paving the way for artists of today.
On the other hand the tale is one of a tragic start to life and a hard fought battle to the top, only to be brought down by demons of the past. From the show stopping wardrobe to Boseman's insane dance moves – this film definitely does James Brown justice.
Win yourself a copy of the DVD by emailing competitions@pridemagazine.com and tell us what was Jill Scott's role in the film? Along with your name, and address.
Get on UP  is out on Blu-ray and DVD on 30th March