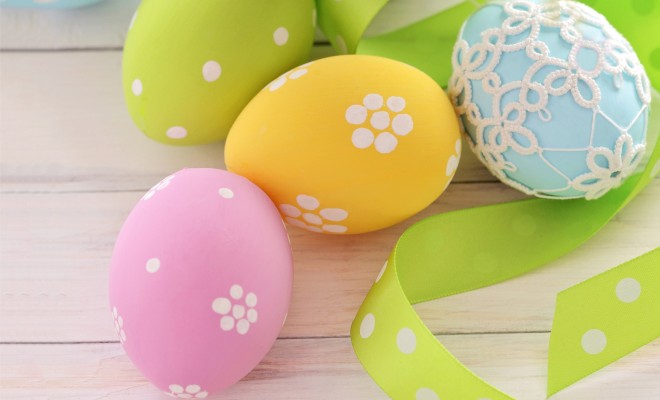 Food
Easter For Grown Ups
By
|
Easter is a wonderful time of year, but whilst most of us think of all the fun for the children; Easter egg hunts, days out, and family meals, Pride's got a new way to do Easter. At Pride we've got your Easter for grown ups all sewn up. From treats to delight your inner child to the perfect spring cocktail to liven up your Bank Holiday.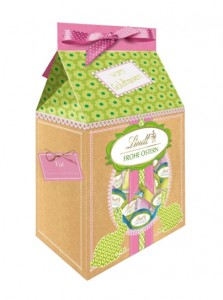 Lindt's new 'Taste Of Spring Collection'
are the perfect grown up touch of Easter. With lovingly packaged individually wrapped decorative eggs, each filled with a selection of different truffle flavours for all sorts of indulgence! And they're so small you needn't stop at one!
Choose from the:
Taste of Spring Boutique Gift Box – a mix of twist wrap eggs and flavours (200g, £6.99)
Taste of Spring Boutique Praline Box – a mix of Spring bunny, eggs and flower shapes (120g, £5.99)
Taste of Spring Boutique Mini Eggs (150g, £4.99)
Taste of Spring Boutique Flame Egg (57g, £3.99)
The collection is exclusive to Selfridges, Harrods and other premium outlets.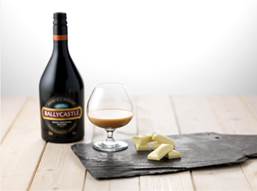 Aldi are taking things up a notch…
in the sophistication ranks and have schooled us on how to best pair chocolate and alcohol; every woman's two favourite things!
Our favourite is the Ballycastle Irish Country Cream (£3.99) with Moser Roth White Chocolate Mousse (£1.79). It tastes just like dessert but without all the fuss.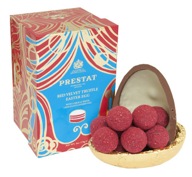 Fancy Chocolate?
What could be more sophisticated than an Easter egg wrapped in gold and encased in a beautifully decorated presentation box? Well red velvet of course! Prestat have combined everyone's favourite flavour with this gorgeous egg for a decadently grown up treat. Prestat NEW Red Velvet egg (£15)
Entertaining this Easter?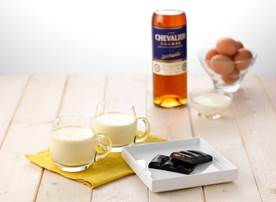 Spice up your weekend with these yummy Easter cocktail recipes:
Frozen Easter-Egg Nog Cocktail
Ingredients
6 large egg yolks, separated
225g sugar
750ml whipping cream, well chilled
250ml Old Hopking Dark Rum
100ml Chevalier Cognac VS
Zest from 1 orange
Moser Roth Caramel Chocolate, grated
 Method
In a large metal bowl beat the egg yolks until they are thick and pale and add the sugar, a little at a time, beating the mixture until it is light and fluffy
In a chilled bowl whip the cream until it holds soft peaks and fold it into the yolk mixture.
Cover and freeze the mixture for at least 4 hours, or until it is nearly hard
Remove from the freezer and let the mixture melt until it is just soft enough to stir and add in the orange zest, rum and cognac, and return the eggnog, covered, to the freezer until it is very thick and frozen slightly
Stir the eggnog well and serve it in small glasses or in cleaned out egg shells with a little of the grated Moser Roth Caramel Chocolate sprinkled over the top
Enjoy with a square of Moser Roth Orange Mousse chocolate
Salted Caramel Vodka Martini
Ingredients
1 bottle Tamova vodka (pour 30ml into a glass for the sauce and put the bottle in the freezer)
250g light brown sugar
250ml cream
1 red chilli, deseeded, finely chopped
30ml Tamova vodka (sauce)
5ml vanilla bean extract or fresh vanilla seeds
Sea salt, lightly crushed
 Method
To make the butterscotch syrup heat the butter in a small saucepan and add the sugar. Stir until well combined and melted
Add the cream, chilli and vanilla and allow to cook gently until sauce is smooth and thick. Add the vodka (30ml) and cook for a further 2-3 minutes
To make the cocktail put 25ml of warm syrup in a cocktail shaker with 2 shots/50ml of vodka and ice cubes. Shake vigorously and pour into a frozen martini glass with a salted rim (dip the rim of the glass into water then into crushed sea salt)
Enjoy with Moser Roth Caramel Chocolate!
How will you be spending your Easter weekend?!