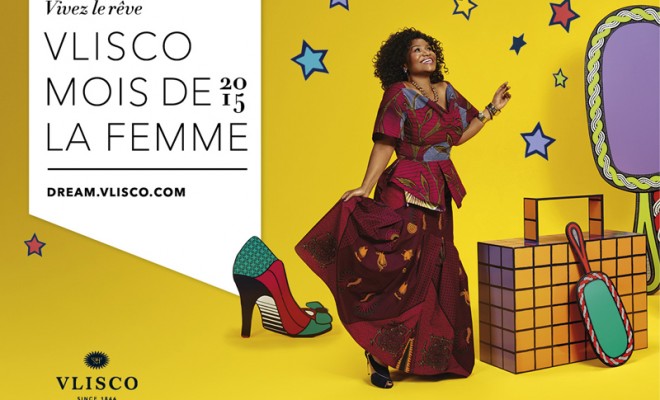 Fashion
Vlisco Women Of the Month Campaign
By
|
The success of Vlisco Women's Month in previous years motivated the brand to continue the celebrating of inspiring women of West and Central Africa during the whole month of March. This year's theme is LIVE THE DREAM, a tribute to women who have the courage to turn their dreams into reality, despite the challenges they face in their daily lives.
Barbara Kanam, Vlisco Women's Month's campaign face
The face of this year's campaign is award-winning Congolese singer-songwriter Barbara Kanam, who had the conviction to turn her passion for music into a career as one of Africa's most popular singers, despite her parents having other plans for her.
Vlisco Women's Month Award
The Vlisco Women's Month Award, which is part of the celebrations, honours the outstanding achievements of West and Central African women by identifying and rewarding those who inspire others to realise their dreams. The nominated women are successful in diverse fields such as health, politics, business, art, music, the media, etc. Indeed, all these women are an example to other women in how to live their dream, whatever their area of activity.
Vlisco Fashion Fund
Another important aspect of the Vlisco Women's Month campaign is the Vlisco Fashion Fund, which supports upcoming fashion designers and tailors in West and Central Africa to live their dream. Novice fashion designers and tailors are encouraged to pitch their business plan before March 15, for the chance of winning master couture classes, a start-up fashion business package and funding. Only complete plans pitched via dream.vlisco.com/fashionfund before 15 March 2015 have a change to win. Finalists are invited for an interview at the local Vlisco office to present their plan, share their fashion ambition and show their skills. With its strict selection procedure, Vlisco is able to scout the true fashion talents of West and Central Africa and support them in realising their fashion dream.
The winners of the Fashion Fund Award will be announced at the Vlisco Women's Month Award Nights at the end of March.