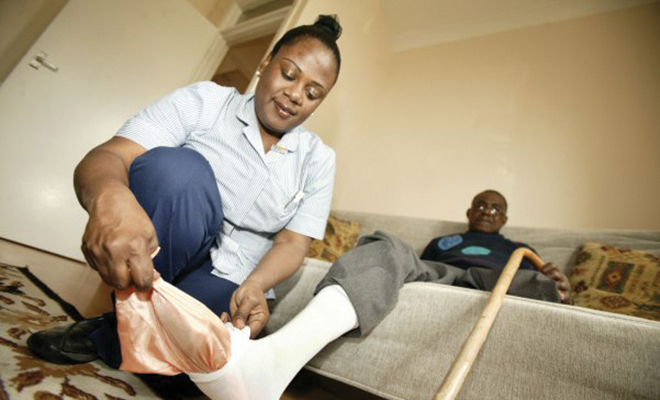 Careers
The Health Champion: Neomi Bennett
By
|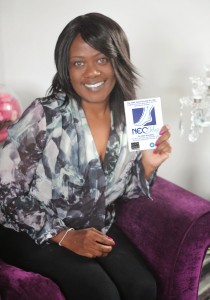 Neomi Bennett, 42, is the inventor of Neo-slip, which aids the wearing of anti-embolism stocking, helping to reduce the risk of DVT deaths.
I had no business background before launching Neo-slip. I actually fell into it. I'm a single mother of three and had my first son at 17. Back in 2005 I decided I couldn't stand it anymore and needed to do something more with my life and be a role model to my children. I wanted to break free of the cycle of free school dinners, always having to budget, collecting benefits and never having enough to buy nice things for the kids. I decided to enroll at South Thames College to do an access to nursing course and then went on to apply to Kingston University to study nursing, which is where I came up with the idea for my business.
As part of my course, I had to do a risk assessment essay and assess things in the hospital that needed improvement. One of the things I noticed was how few patients wore their anti-embolism stockings. I remember speaking to an elderly man who said that he could never manage to get them on his wife.  As it stands now 25,000 people in the UK die from Deep Vein Thrombosis each year, which is of course preventable by wearing the stockings. As part of the assignment I developed Neo-slip – a low friction pouch (available in three colour-coded sizes), which goes onto the foot before the stocking and creates a slippery environment making it easier to slide the stocking into place.
The feedback that I got from the teachers was phenomenal; they were buzzing and encouraged me to enter our university's Bright Ideas competition. I sought advice from a patent attorney, submitted that, entered and won first prize. I gained a little bit of publicity from local papers but it was when I submitted the idea in the NHS Nursing Standards competition that hospitals and patients got interested. I sell B2B to pharmacies and hospitals and I've just signed up to a bigger distributor to meet the increased demand and get us into even more hospitals.
Starting your own business is a full-time job and there are a lot of obstacles that I didn't even envisage. It cost a lot and took such a long time to get the products made and being a 5'1" black woman who looks younger than her age and has no prior business knowledge, heading into meetings where I have to sell my product can be really daunting and intimidating.
One of the things about working in a hospital environment is that you really do gain an appreciation for the brevity of life. You don't really have long at all so you might as well go for what you want. I want Neo-slip to be in every hospital across the UK and I also want to grow our international sales beyond countries we already sell to like Italy, Taiwan and Austria.
So many people think they can't do what I've done but it really is as simple as taking action – that's literally it. Do some research about your idea, be clear about the state of the market, find out what it takes to get it out there and try to stand out. It sounds weird but it's all about doing what you really don't want to do. In 2005, I enrolled on my college course and realised very quickly that I was by far the oldest person in the class. It made me feel awful and I hated going but I made myself. Making yourself uncomfortable and powering through is the only way for you to get out a situation you no longer want to be in.