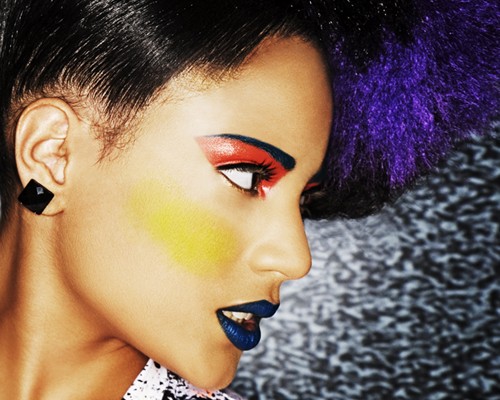 Beauty
Blush Wars
By
|
One of the most important product in your cosmetic bag is the lowly and often under appreciated blusher. Yet the blusher will transform a tired face into a radiant once and contour your face into cheekbone perfection. Rather then dismiss blush as a cosmetic luxury take a peek at Pride's guide to picking the ideal blusher for your complexion, skin type and desired finish.
Cream Vs Powder
The decision to wear a cream over a powder blusher comes down to the desired effect you want to achieve and skin type. Cream offers a natural and dewy flush by subtly providing a swatch of colour to your cheeks while powder create a slightly more 'done' look that is also great for contouring cheeks and slimming the face. Oily complexions are also better suited for powder as it helps to give complexion a more matte finish.
Colour vs Colour
There is a thin line between desirable and disaster when picking the right colour for your complexion. It becomes further complicated when the general rule for deciding on the perfect shade is choosing the colour that you would naturally blush. This advice neglecting to acknowledge that most black women doesn't blush or flush or change colour for that matter. Not withstanding that black skin has varied undertones to make the decision even more complicated. A good stating point is that light skins look great with slight pinkish or coral shades, medium should try shimmering browns and oranges hues while deep berry hues are ideal for dark skins.
Highlighter Vs Bronzer
Whether you highlight or bronze or both is dependent on your skin tone. Deep brown down looks amazing with gold highlighted cheekbones while contouring a light complexion with bronzer can really wake and brighten the face. Either is the perfect antidote for dull winter days when your skin is looking a little lacklustre and in need of a pick me up.
How to Blush
A professional finish is all in the application and can only be achieved with the best blusher brushes. Traditionally blusher is applied to the apple of the cheeks and towards the tops of the ears or alternatively Illamasqua Director of Product Development, David Horne have developed a new way to achieve the cheek to die for. He explains, "Suck in your cheeks and position the brush directly under the centre of the cheekbone; the focus of the application will be along your natural cheekbone line. Softly sweep your Powder Blusher colour upwards in a gentle motion, working against the natural cheekbone. The Blush-Up Brush is a push up bra for the face."