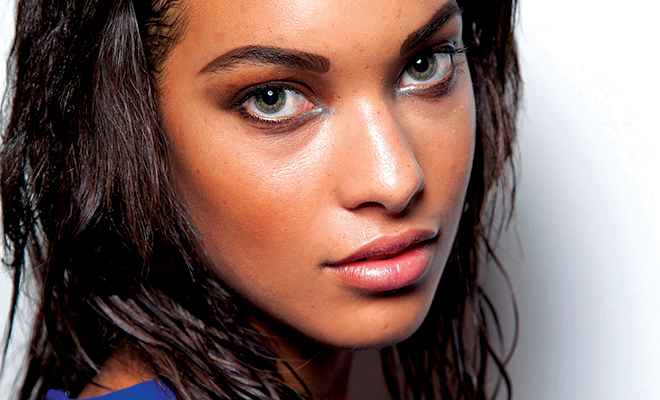 Beauty
EyeLiner Techniques
By
|
International Makeup Artist Kemi Kings talks eye lining techniques.
There is something glamorous about an understated smoky, smudged eyeliner look… Using kohl pencil eyeliner makes it easier to achieve a statement kohl-lined eye than a brush. If you are new to eye lining there is a a fool proof method to get you started. Simply make tiny dots along the lash line, join them up and smudge to the desired effect.  For longevity, set your eyeliner by using the same colour eye shadow on top.
For a more sultry liner look, the pencil can be used in the upper inner eye line and the lower eye line… Eyeliner pencil can also be used as a base for eye shadows too. Smear eyeliner over the eyelids, blend and apply eye shadows on top. Play around with different coloured kohls for a glam look.
For a more dramatic eyeliner allure, like the Arabian exaggerated feline flick… You'll need a slanted liner brush and gel eyeliner- the type that comes in pots. This technique/ method requires a very steady hand. Place your elbow on a table in front of a mirror, slightly stretch the outer corner of your eye with your finger and use the brush to make short connecting lines, ending with a gentle flick at the outer corner. Make sure to connect the liner to the lower lash for definition.
When going for a minimalist approach with a slight edge... Choose a liquid liner that gives the eyes a defined edge without making a big statement. The tiny felt tip of the application wand makes it easy to apply very thin strokes for a soft look. around the lash line of the eyes.