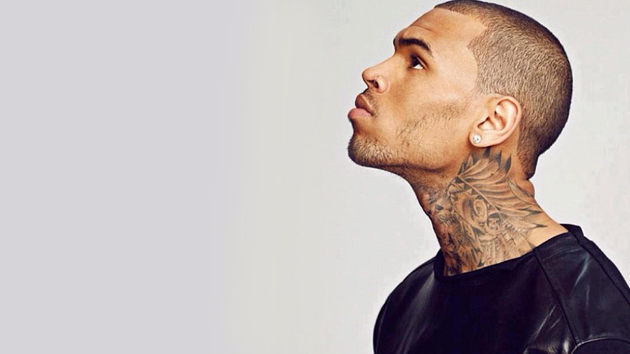 Entertainment
Kardashian fan fury over Chris Brown's Caitlin Jenner Meme
By
|
The Kardashian fanbase blasted Chris Brown and Snoop Dog this week when they both posted a meme stating:  "Shout out to Akon. He is about to supply 600 million Africans with solar power. I'm really upset that this isn't major news but that science project Bruce Jenner is #society (sic)."
Chris Brown was quick to remove his post but still received thousands of nasty comments accusing him of being transphobic.
Snoop Dog has yet to remove his post.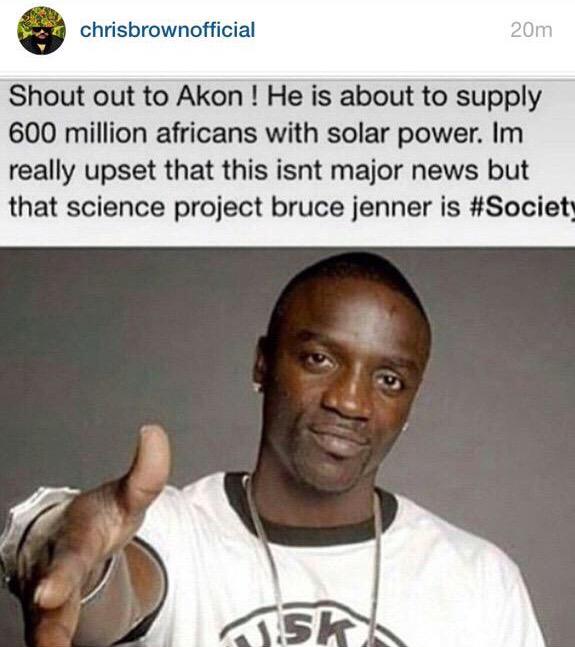 Although this meme was seen as insensitive for many; as it was derogatory and seemingly hateful, not even using Caitlin's new name; it has indeed helped raise awareness for Akon's charity project.
Akon hopes to help 600 million Africans by supplying solar panels all over the continent.
The Akon lighting Africa project was launched back in February 2014, but never really made the headlines until this week.
We hope that Akon reaches his goal to change 600 million lives in Africa, and with the increasing support his charity has been getting from all the buzz going around, we'd say he's almost there.
By Carla Cushnie