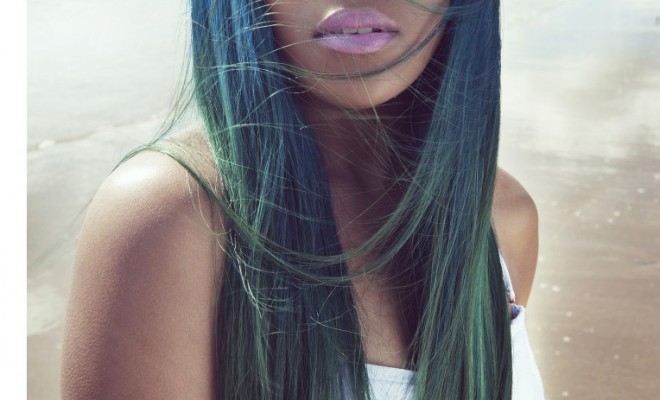 Hair
Mermaid Ombre
By
|
Who would have though that dying your hair dark blue in to light blue into green would look so fierce!
If you have any hair extension companies in your instagram news feed then you'll know that's is not about natural looking hues this summer but cool colour combination. One of the best of the bunch is the mermaid hue, which is a combination of cool colours (blues and green and sometimes purple) that looks particular smashing on super long locks.
Hot Tip: If you rather not dye it yourself extension hair brand Diamond Hair UK can help you to get this look with bleaching & dying services at £15 per bundle.
3 Tips On Getting the Mermaid Look
It may seem easy to do but there is a lot of room for error. "Firstly the hair needs to be bleached a light colour, if the hair is yellow it may ruin the colour" explains Andree Marie stylist at Sandra Webb. So if you're trying to achieve a blue shade for example mixing yellow tinted tresses and blue dye = green!
If trying to get the right shades sounds like too much hassle why not buy it pre-ordered? Virgin hair brand Vixen Tresses UK offers a range of pre coloured bundles including a Mermaid coloured Brazilian Hair.
Some Colours Just Don't Last
The idea of crazy colours is they are here today and gone tomorrow – one wash will make a big difference to the original colours so if you want the colour long then the summer be prepared for lots of colour touch ups.