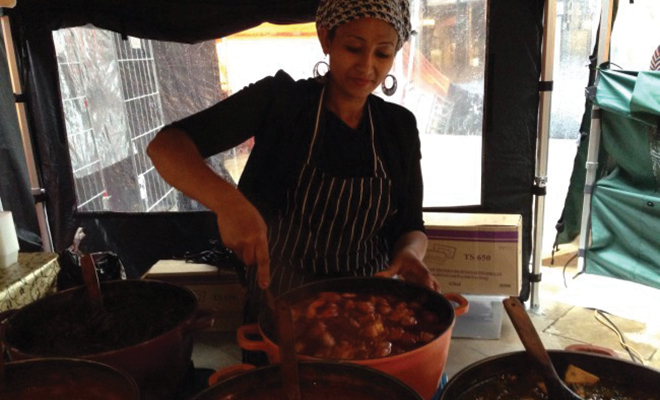 Careers
The Foodie: Alexandra Shepherd
By
|
Alexandra Shepherd, 26, runs indoor market Startisans, which helps start-up food businesses and artisans to showcase their wares and grow their ventures.
The UK has such an entrepreneurial drive and so many people with great business ideas who don't know how to make them a reality – that's where Startisans comes in! We're a newly launched indoor market space in Covent Garden that provides start-up food businesses with a platform to sell their wares. We're part of Shepherds Markets, which is London's largest street food company, but this new venture focuses specifically on start-ups.
Specifically, we provide our traders with a brief to start selling. Most people feel like it's such a big jump to have an idea and then take that idea to the next level and start selling but actually it isn't as high a jump as you'd think. Startisans offers guidance with the practical things to do like getting a health certificate; public liability insurance and food license registration, helping new start-ups through the initial stages and then educating them about the right way to go about things. Startisans offers a low risk way for new food businesses to actually see how they get on selling their products. By charging as little as possible for spaces at our markets, we eliminate contracts and some of the usual obstacles that bog down fledgling traders.
One of the most amazing things about what I do is witnessing the growth in the start-ups that we have helped. When one of our traders Rummanco – who sells homemade salt cod patties – first started, they operated quite a slow system and would often run out. Now they're very much a proper business and run a slick, finely tuned system with drivers who deliver their products to various markets. Another of our traders, St. Elizabeth, a lady who sells Guinness and rum cakes inspired by the treats her father used to make her when she was a child, started selling with us after visiting and getting a feel of the potential she could have. Startisans provides a sense of community for traders: they can interact with each other, learn what does or doesn't work for other businesses and apply those lessons to their own. Nowadays, people want to build their own paths so it's nice to be part of a venture that combines entrepreneurship, the opportunity to proudly showcase your heritage and good food – which is a great perk of the job!
You run up against so much stuff when you run your own business. One of the biggest issues for new food start-ups selling in markets is the weather! To remove that obstacle we provide indoor market space. Also matching product to supply is quite hard to work out at the beginning, so we offer help with things like that.
Before starting your own business it's vital you do your research and make sure you really have an idea of how much things will cost. I've also learned that's it's best to focus on one thing and do it well. Also, it really is easier to make your plans a reality than you think!