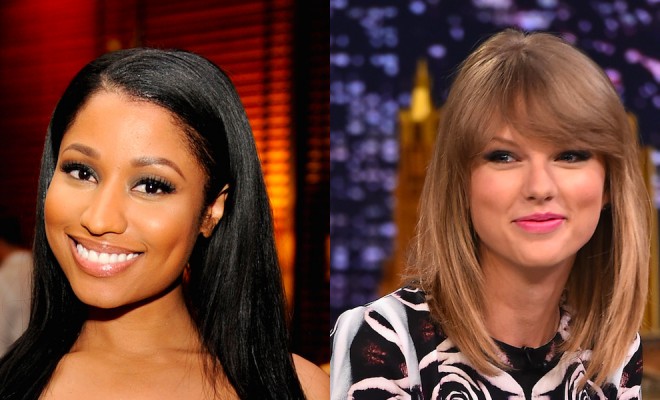 Entertainment
Girl On Girl?
By
|
Who knew what trouble the VMA nominations could make? Nicki Minaj, took to Twitter to vent her frustrations about the industry's sustained disregard for the efforts of Black Women in music. Oddly Taylor Swift took Nicki's comments "If your video celebrates women with very slim bodies you will be nominated for vid of the year" as a 'shade'. In the days that followed Nicki's few and poignant Tweets managed to spark an international Twitter discussion about the discrimination and difficulties of being a black woman in the music industry- namely the struggle to be recognised and celebrated.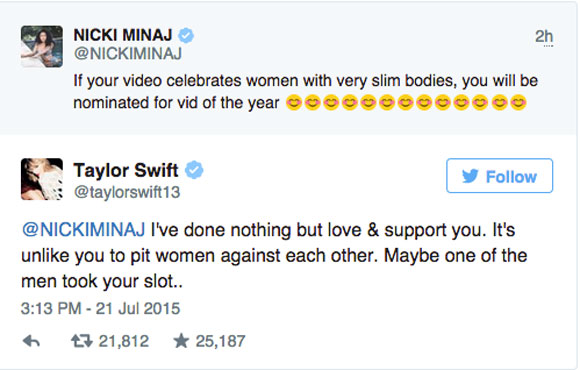 The by-product of there only being a little bit of spotlight available to female musicians (let alone female musicians of colour) can be a lot of fighting in the hen house- women being 'pit against each other' to fight for the spotlight. But Minaj never sought to call out other artists, only to highlight a fault in the system. While many magazines and online platforms seemed to miss the point entirely with headlines like "Nicki and Taylor Twitter beef" or "Nicki shades Taylor". But people on social media were quick to call out the hypocrisy of these platforms, pointing out the use of images where Minaj looked crazy while Taylor was poised and perfect; feeding into the old and tired angry black girl narrative. Not to mention the media painting the brief Twitter exchange as a full on girl-on-girl beef, when it was a misunderstanding at best.
Social media is proving itself to be a powerful tool in providing a forum for real dialogue about topical social issues. What's more it now seems to be helping us to strike a balance by keeping check on mainstream media.