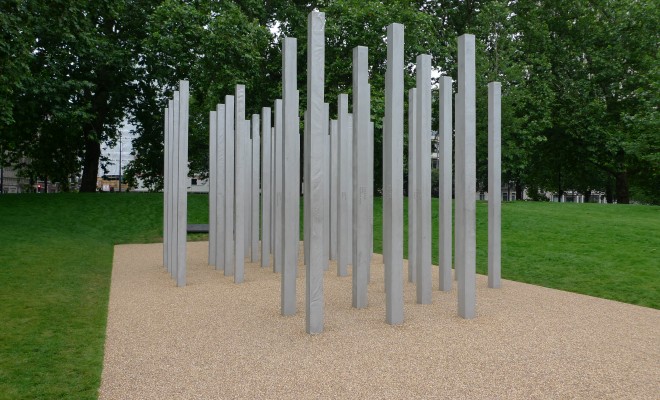 featured
Remember the 52
By
|
Londoners will gather together to have a one minute silence at 11.30 am today to remember the lives lost in the 7/7 bombings, which occurred 10 years ago today.
A national service of remembrance will be held today at St Paul's cathedral where petals will fall down from the cathedrals Whispering Gallery.
Ceremonies to remember the 52 lives lost have already occurred today with a memorial service held at the 52 steel pillars in Hyde Park this morning at 8.50am. Each pillar representing a life lost. Prime Minister David Cameron and Mayor of London Boris Johnson were there to lay a wreath at the tribute service.
On the 7th of July 2005 three bombs where detonated on London tube trains and a fourth was let off on a number 30 bus at Tavistock Square.  The attacks occurred the day after London had been successful in its bid for the 2012 Olympics.
Before the memorial Boris Johnson said the attacks on 7/7: " didn't in any way change the fundamentals of London and what makes this city great."
There will be further services during the day for the survivors and family victims at the memorial site in Hyde Park.
By Priscilla Quarcoo