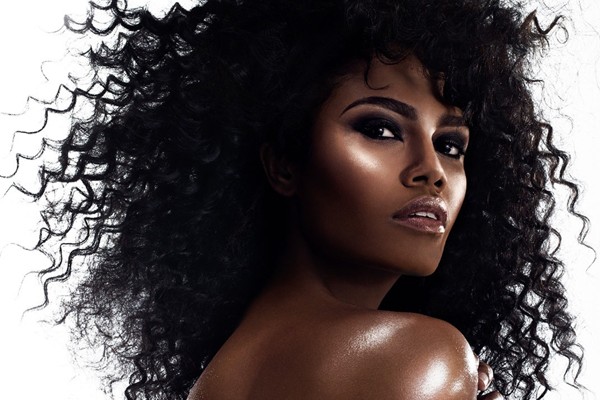 Hair
Crochet Braid 101
By
|
Get the lowdown on the latest hair technique to take over the natural community
We have pretty much seen it all when it comes to hair techniques from four part weave installs to micro bonding the hairdressing industry seems to have hair extension attachments covered. Then along came Crochet Braids and blew that theory out of the water. It's the latest protective style that you can't help but want to try.
What is Crochet Braiding?
"Crochet Braids are a styling technique that involves braiding human or synthetic loose hair onto a cornrow base by using a latch hook needle (also known as a crochet needle)" explains celebrity and Afro Stylist Of The Year Charlotte Mensah. In essence natural hair is cornrow back and then small stands of braiding type hair are attach through the hook needle and passed through the cornrown (as if you where crocheting fabric) until each cornrow is filled.
How do Crochet Braids differ from typical braids and weaves?
Braids: require the use of tension to apply the extensions to your own hair, they normally tend to pull if they are too heavy, or applied to tight.
Weave: is more of an alternative to crotchet braids, as the application technique is similar. Your own hair is cornrowed to create a base before you have the extensions applied. The hair is applied in small sections similar to when you are diving the hair for braids except you use the crotchet to attach the hair so the finished result is very similar to a weave, clarifies Award Winning stylist for Afrotherapy, Michelle Garande.
How do you care for Crochet Braids?
Caring for this look is dependent on the hair you choose – Synthetic hair doesn't need to be shampooed but it doesn't tend to last very long and can tangle easily, while human hair will require the same care as a normal weave. "This style tends to last anything from two to eight weeks. Take care of them by using any good water-based leave in moisturizer, apply to your scalp and natural hair as often as needed. Also seal your natural hair with oil while the crochet braids are in to keep your tresses hydrated" says, Andree Marie, Stylist for Sandra Webb Salon.
Can you do it at home?
As it's quite a new addition to the hair community you may find that not all hair salons offer Crochet Braiding, however the beauty of the internet means you have huge community of Vblogger demonstrating how to achieve this look at home. Check out Tiffany Nichols Designs  for pointers.