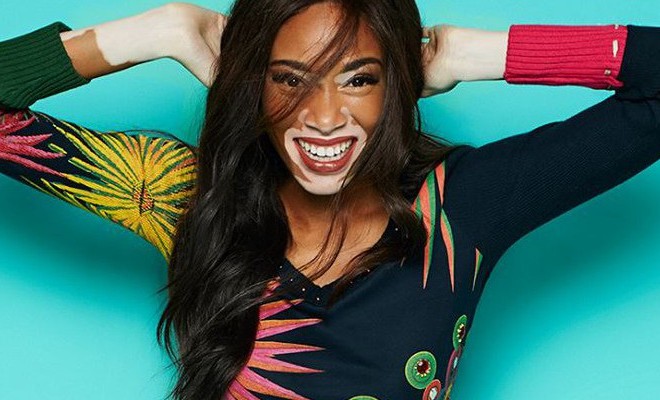 Entertainment
Winnie Harlow responds to those imitating her vitiligo
By
|
Last week, the Internet went into meltdown as images of white women who appeared to be copying model Winnie Harlow's vitiligo surfaced on Tumblr, Twitter and Instagram. Many social media users and fans of the Canadian-born model expressed disgust and outrage at the images, with some comparing it to blackface. Winnie took to Instagram to share her thoughts on the matter and cultural appropriation. Her response surprised many.
She revealed that she felt flattered that people were eager to recreate her unique look and equated it to love and appreciation for her beauty.
While it's great that Winnie continues to raise awareness about her condition, we can't help but cringe at the fact that some would even consider it appropriate to recreate her vitiligo with make up. It's very distasteful and insensitive; the model's condition is not some kind of beauty 'look' to be experimented with.
Although her response to the drama may have confused, disappointed and even angered some, Winnie is a young woman working in a tough industry. She wants to live her dream and have a long, successful modelling career and certainly not let the condition she was bullied for as a child stop her.
Hopefully we won't be seeing fashion publications repeating this so-called "look" on models at all in the future. We would prefer not to see this emulated on a larger scale.