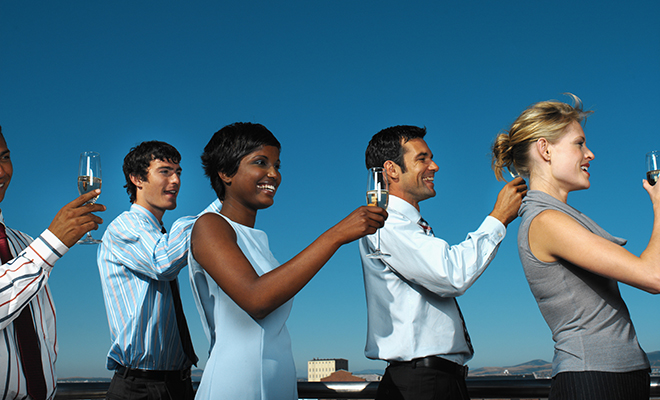 Careers
3 Best network clubs for you!
By
|
The City Women's Network (CWN) is a network of over 200 professional women. It is made up of managing directors, partners, non-executive directors, trustees, members of Livery companies, entrepreneurs and women in the management ranks of corporate and public sector companies. You have to be selected by a panel to join and once you make it you pay £130 joining fee and £130 annual membership.
Best for: City high flyers in law or banking.
Go to: citywomen.org
Everywoman is a network of over 40,000 women in business all across the UK. Founded in 1999, it aims to bring entrepreneurs and business owners together to clarify their goals, ensure they have the right mindsets to realise them, gain skills to generate long-term success and are recognised for their achievements. They have events held up and down the country, the website is free to join and gives you instant access to the other members on there.
Best for: Entrepreneurs and female business owners.
Go to: everywoman.com
Glug is a regular after work drinks and networking event for men and women held in London, Nottingham and Brighton, for an eclectic mix of creative people, from graphic designers to those in advertising, fashion and architecture. Started in an east London pub two years ago, it now has over 3,500 members and has talks, live art installations and film previews. To join, sign up on MeetUp for free!
Best for: All you creative types out there.
Go to: gluglondon.com