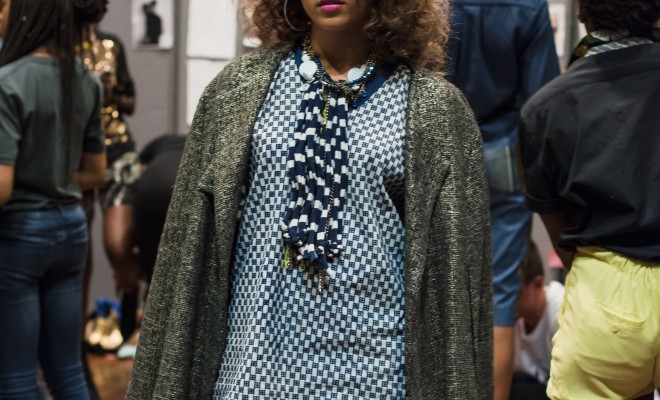 Entertainment
Africa Utopia Festival 2015.
By
|
Africa Utopia Festival 2015 was hosted at Southbank Centre on the 12th September, curated by Samson Soboye, and creatively directed by Haiti73 agency.
Samson Soboye is known for his is successful works as a stylist and for his trendsetter boutique. Soboye has been co-producing a one of a kind interactive and dynamic fashion event for 'Africa Utopia'. Along with the creative direction of Haiti73 agency, this show was definitely not a bleak and monotonous runway.
Last year the Africa Utopia show was all about brands and runways. This year was a celebration of African diaspora in culture and fashion.
The 'Diaspora calling' fashion show at Africa Utopia was inspired by fashion designers, innovative minds and game changers in African fashion from all around the world.
This celebration of street fashion culture from African Diaspora was entertaining and high in interactive energy for its audience.
Diaspora Calling showcased fashion design by Soboye, Richard Braqo, Nique Forde, Tina Lobondi, Prey of London, Ejiro Amos Tafiri, Uptown Yardie, Urbanknit, and Liberty Rose Yates
CREDITS
Samson Soboye – Director of Style/Production
Caroline Chichi – Show Stylist
Agnes Cazin– Creative Director / Producer
Leigh Odimah – Co-producer
Mooknapa Ruangsri- Assistant Producer