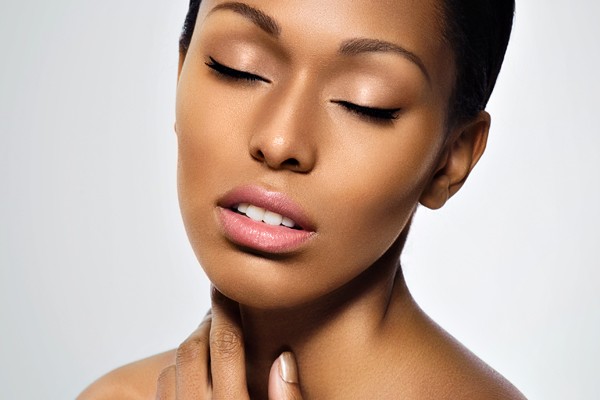 Beauty
Black Beauty Myths
By
|
Its time to expose the myths and lift the lid on how & why 'black skin' is unique! By Pro make up artist Bolanle Okusanya Feyita.
The key distinguishing factors for Black Skin include:
Thicker skin texture
Uneven pigmentation
•Increased melanin pigment
•Advanced natural protection from sun damage
•Improved elasticity = fewer visible signs of aging
•Increased chances of keloids & permanent scars
Common Myths Unmasked
All black skin is oily                                                                        False! 
Like all races, there are several variations in skin type and texture.
Each individual's skin is one shade                                                        False!
It is not unusual for nature to give two or three shades on black women's face. Often, there is a fairer complexion in the center of the face combined with darker shades around the hairline, mouth and neck.
Skin tone remains the same for life                                                        False!
Tones often change over time in an individual resulting from ageing combined with fluctuations in diet, weather and hormones.
Black skin does not need sun protection          False!                                      
Although black has more melanin pigment which offers protection from sun damage, it is still important to get additional protection, particularly when the UV Index is high – from level 15 and above.
Foundations for black skins are all the same                          False!
Like mainstream foundations; darker foundations have distinctive red or yellow skin undertones. Some people have distinctively one or the other and many have a combination, in different ratios.
Black doesn't crack                                                                                    True!
While black women do not have to worry about lines and wrinkles the skin can show ageing with signs of hyper pigmentation and sagging skin, so try and include a anti age regime.