Entertainment
Emmy Awards: Viola Davis, Regina King and Uzo Aduba Make History.
By
|
It was truly an exciting night for black women, as not only Viola Davis, but the beautiful ladies Regina King and Uzo Aduba also won Emmy awards.
Regina King was very surprised as she received her first nomination and first win at the same time this year. Regina King won the Emmy award for Best Supporting Actress in a Limited Series or a Movie for her role in 'American Crime'.
Regina was definitely in shock as she said: "I should have brought one of those papers that all the comedy people have, I was not expecting this". She went on to thank a long list of people including ABC, her team and her family.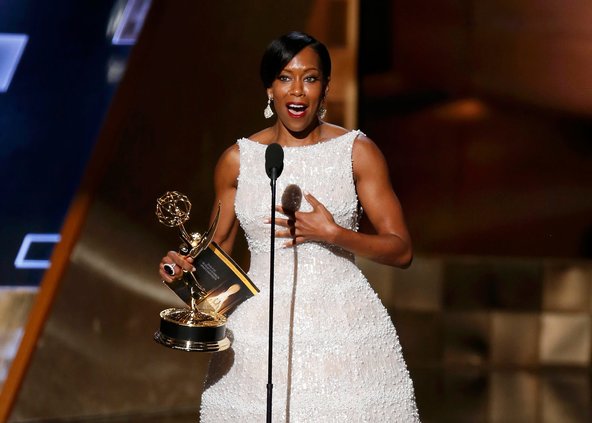 She ended her speech by dedicating the award to her son who was her date for the night, as she said: "You make being a mother my greatest accomplishment, I love you – cheers!"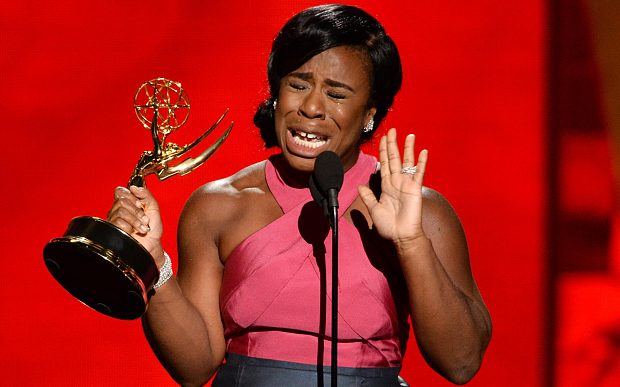 Uzo Aduba who stars as Orange is the New Black's  'Crazy Eyes' (Suzanne) won the award for best outstanding supporting actress, making that her second Emmy award, upgrading from last years win as guest actress. It was a wonderful victory and her speech was full of grattitude, as she thanked her cast, team and her family who were all sitting in the audience.
Raise your glass to these amazing black role models, who are making a difference and continuing to be an inspiration to us all. Even if it takes a little or a lot longer than you are expecting, don't give up, because your time is coming; with perseverance, hope, and importantly by working together, because we can't do it alone, but we can do it.
The great strides that black women are making in entertainment is evident, and their fight for success seems to be getting noticed. Though there were black nominees last year, there were no black winners, and this year that has changed. It's not just about perseverance, it's about the industry giving more opportunities to black actors to truly shine, and it seems like they're finally making room for these talented women of colour.
Watch Uzo Aduba acceptance speech here.
Read the full list of Emmy winners here.