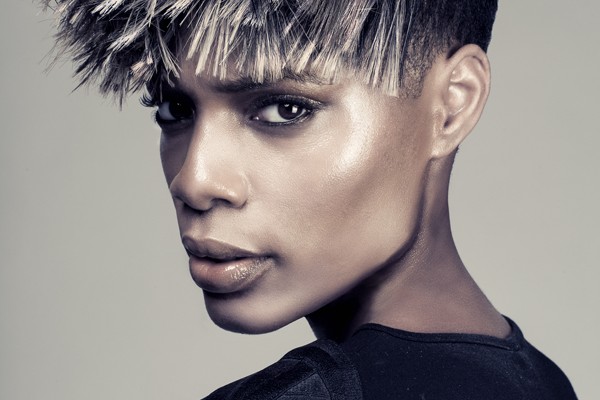 Hair
Immortal I.D
By
|
Immortal I.D takes influence from across many eras combined with a sense of millinery within the hair. Shot with a Stephen Meisel feel, it has an editorial beauty and colourations to give strength and character to timeless imagery.
Hair: Luke Benson at D&J Ambrose
Make Up: Lan Nguyen
Photographer: Catherine Harbour
Stylist: Jackie Ambrose
Full Frontal
This hairstyle is up front and center with blonde hair extensions added to the front of a cropped cut. A blunt fringe is cut and mused up for an edgy effect.
Black and Gold
Liven up long flowing black locks with a touch of golden streaks down the front of the hair. Add character by tying thin black bands down the length of hair.
Close Encounters
Create a 70's shape in keeping with this season's trend and cut a curved fringing into a short bob remembering to dishevel the ends.
Fro Yo 
There is something endearingly cool, edge yet chic about a Frohawk. Get the look by sleeking the sides and pinning and molding natural hair into shape.