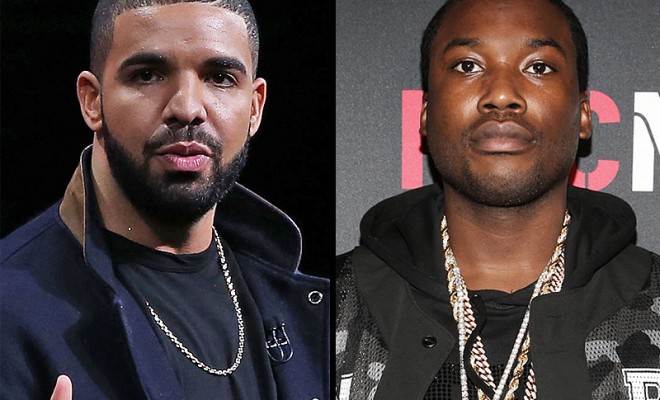 Entertainment
Meek Mill shuts down Drake Fan during Concert.
By
|
Meek Mill confronted a Drake fan during his set at a Fools Gold Concert in New York.
The audience member held up a poster of the face of Meek's rival Drake. Seeing this Meek responded by calling him a clown. " Put that sign up again, n***a. **** you talking about, you ****ing clown. Don't ever come in here trying to play with Meek Milly, trying to pick on me like I'm a ****ing dweeb or something."
The Meek and Drake feud began back in July when Meek Mill accused Drake of not writing his own raps. This led to a battle of the diss tracks where Drake put Meek in second place.
Fortunately for us this disagreement was caught on camera so you can watch Meeks response here:
LMFAO MEEK MILL GOT MAD AT SOMEONE HOLDING A DRAKE SIGN IM DEAD pic.twitter.com/WMW8UK9tYg

— #950 (@tesfayetrilogy) September 8, 2015
It's very unlikely that this Drake Fan will cross Meek Mill in person again.