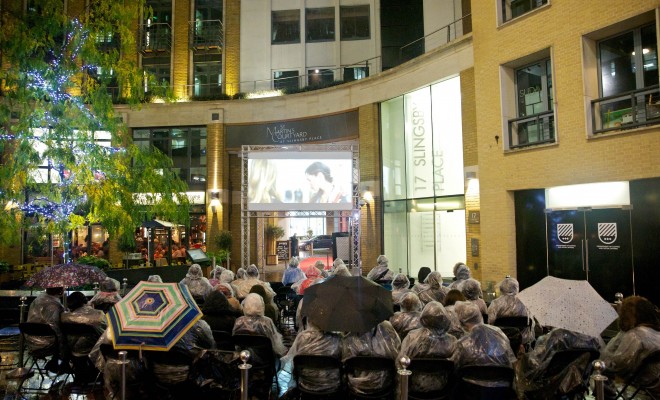 featured
St Martin's Courtyard Outdoor Film Festival: Silent Cinema
By
|
St. Martin's Courtyard is treating us once again to a brilliant outdoor film festival this September. This is the event's 3rd spectacular year, the silent cinema will be hosted in Covent Garden's wonderful open air courtyard, filled with 140 seats, showcasing a series of the best iconic British films.
The area is filled with many shops to explore before or after your movie night, and many outstanding restaurants from which you can pre-order your meal days before arriving.
Over 3 nights you will have the pleasure of sitting back and unwinding in front of a big screen, in a relaxing and easygoing atmosphere. Free ticket holders will be given their own pop-corn to munch on, a can of Cawston Press apple fizz to sip on, a tasty complimentary King Bloom cocktail to enjoy, plus vouchers!
The 7:30pm showings will be: Shaun Of The Dead, Atonement and an all-time favourite, Billy Elliot. Running from Tuesday 29th September – Thursday 1st October 2015.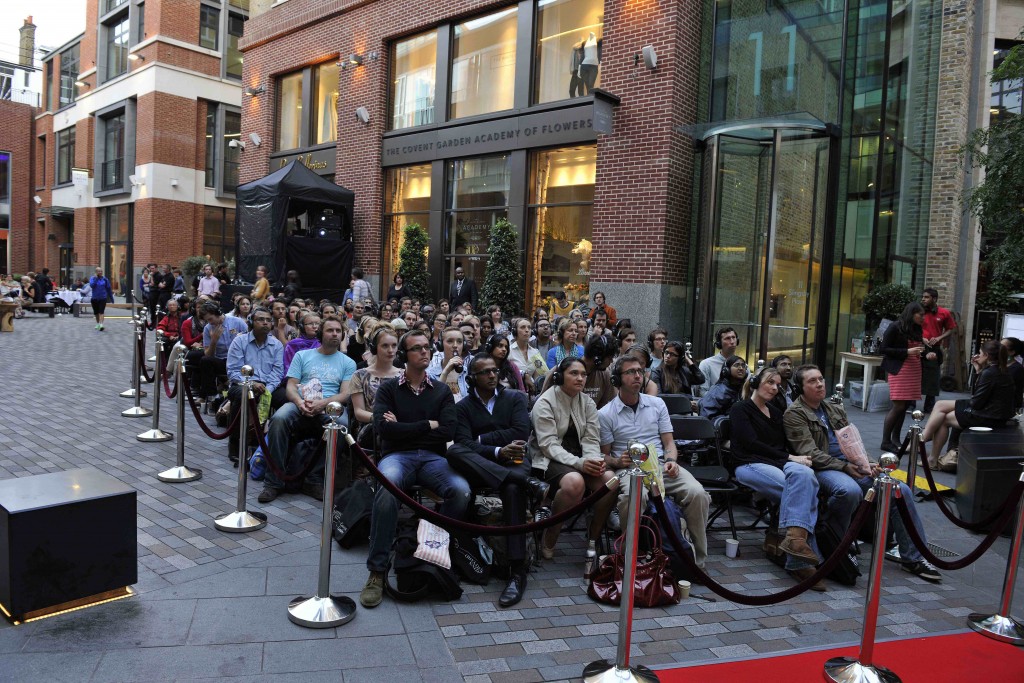 With only 65 pairs of tickets for each screening to give away, simply register your details on the St. Martin's Courtyard website.
Ticket holders will be notified by e-mail on 22 September.