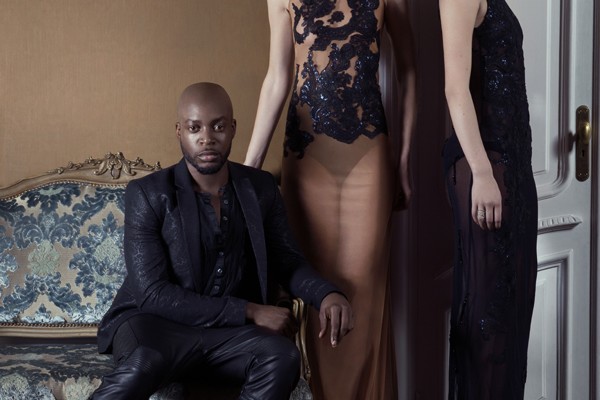 Fashion
The Spotlight
By
|
Womenswear Designer: Jason Boateng
Why did you become a fashion designer?
I starting my own styling consulting business in 2010 called JB Styling and been working as a fashion stylist and personal shopper for almost 5 years. For as long as I can remember, I was having dreams of dresses, fabrics and design ideas for garments! Having a huge appreciate for styling and the fashion industry, I knew I wanted to be involved in the fashion-designing world in one way or another.
How would you describe the brand?
The brand is luxurious, high-end and fashion forward womenswear. I design for the confident woman that is comfortable in a body, appreciates style and timeless clothing.
Tell me about the latest collection
This Resort 2015 collection is my heart, my first born, my God given talent; it shows off my skills and my extensive experience in the industry. It's my debut collection and its inspired by red carpet looks throughout the ages.
What are your thoughts on the African fashion scene?
African fashion is defiantly getting the attention of the Western world. African based designers are trying and doing well in my opinion. I feel most of them just need a bit of guidance and business experience within the industry. I always say "not even nice garment is actually wearable and sellable". So getting the balance right when designing a collection as well as being very original is key.
What will be the greatest moment ever?
To win a "best designer of the year" award; preferably by the British fashion council. It's a big aim I know, but I have always been a big dreamer and always aim for the skies.
For more information visit jasonboateng.com