Entertainment
Viola Davis: The First Black Woman to Win an Emmy Award for Best Lead Actress in a Drama.
By
|
The 67th Primetime Emmy Awards was a night full of firsts, shock, honour, joy, and most importantly a night creating black history for us all.
Viola Davis became the first African-American woman to win an Emmy award for best lead actress on a drama series, for her role as a defense lawyer on ABC's hit show "How to Get Away With Murder".
Whilst Davis accepted her award, she tried to hold it together as she gave her powerful and moving acceptance speech.  It was a beautiful and emotional moment for Davis and all audience members, including the actress Kerry Washington, who was brought to tears. Viola Davis began her speech by quoting Harriet Tubma: 'In my dreams and visions, I seemed to see a line, and on the other side of that line were green fields, and lovely flowers, and beautiful white ladies, who stretched out their arms to me over the line, but I couldn't reach them no-how.'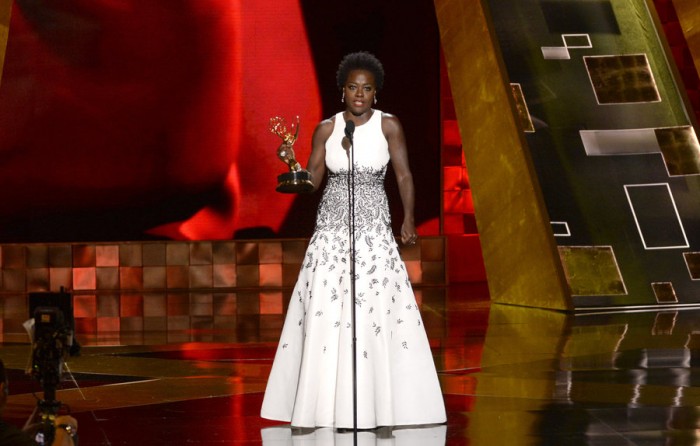 An overwhelmed Davis continued her speech, "The only thing that separates women of colour from any one else, is opportunity. You cannot win an Emmy for roles that are simply not there".
It was not only an historical win, but empowering and inspiring as Davis thanked the other actresses of colour, including Washington, Halle Berry, Meagan Good, Gabrielle Union and fellow nominee Taraji P. Henson, for "taking us over that line".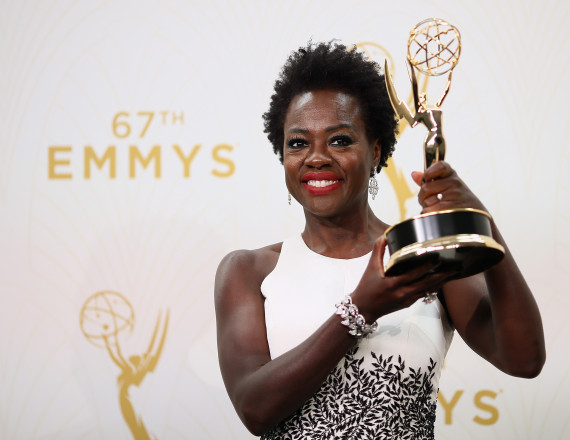 The actress mentioned a list of names in her speech, such as the producer of her hit role "HTGAWM" Shonda Rhimes, as she is one of the many who pushes to represent women of colour, by giving them a platform to be seen and by giving them roles to shine at doing what they do best!
Shonda Rhimes took to twitter and said: "Speechless".
Many other celebrities- such as Oprah Winfrey, Saana Lathan, Garbielle Union and Idris Elba- tweeted to share their joy and to congratulate Viola Davis on her mark in history. Viola has once again broken down barriers, leaving us all extremely proud, and being an inspiration to us all.