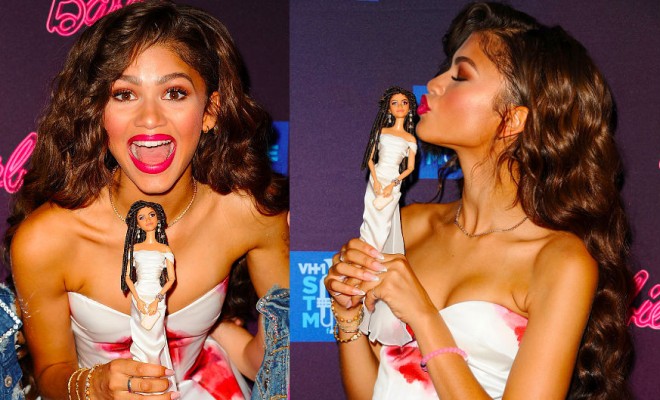 Entertainment
Zendaya: Celebrates The Release of Her Very Own Barbie Doll Look-Alike
By
|
Zendaya, the Disney actress, singer and model, has been awarded with a Barbie Doll that replicates her look from the 2015 Oscars. This look caused a lot of controversy because of her braided locks, where she received a negative comment from former E! host Giuliana Rancic. However she used social media to express herself and respond to the disrespectful remarks, where she definitely stood up for herself and rightfully so!
Barbie® presented Zendaya with this one-of-a-kind doll at Barbie™ Rock 'N Royals Concert Experience on September 26th for encouraging girls to "raise their voices" and stand up for themselves, just like she did.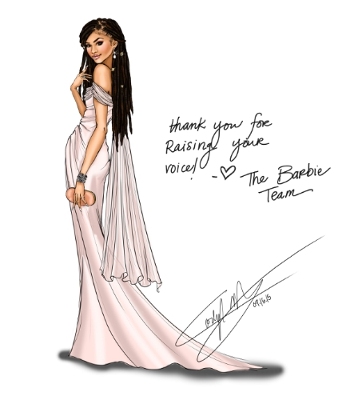 The event was hosted by Zendaya, encouraging kids to raise their voices through the arts, with musical and dance acts, a rock star zone where children can play a range of different instruments, along with a meet and greet with Zendaya.
Zendaya said on an Instagram post "When I was little I couldn't find a Barbie that looked like me, my…how times have changed. Thank you @barbie for this honour and for allowing me to be apart of your diversification and expansion of the definition of beauty.
She goes onto say "Can't wait to keep doing amazing things with you …"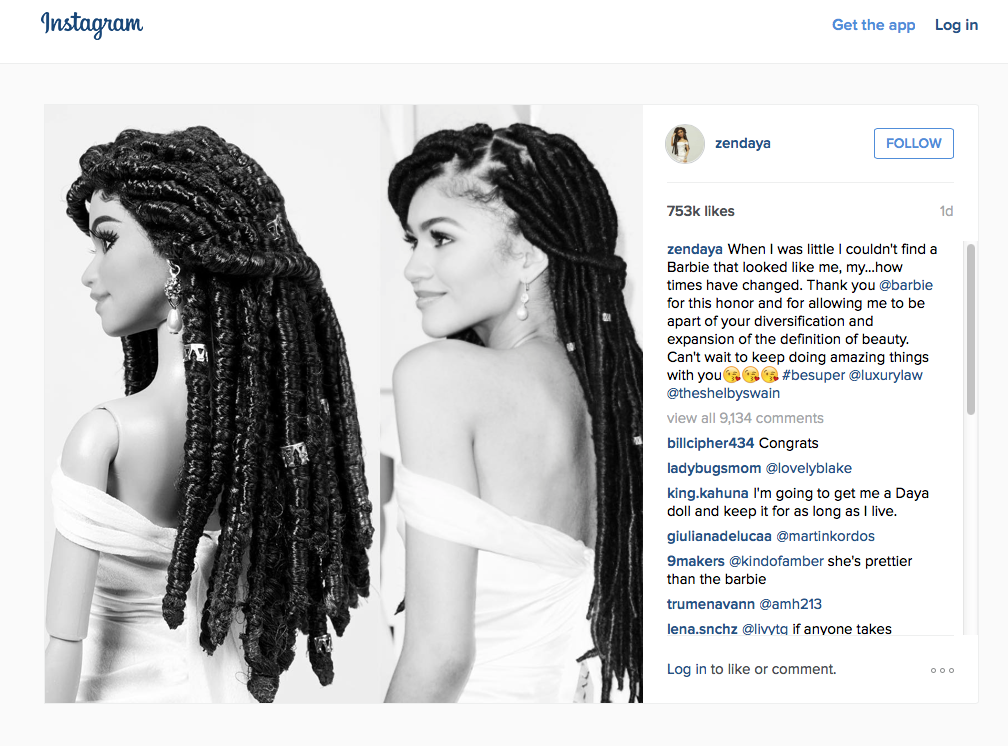 Many fans took to twitter to congratulate Zendaya on the positive message she is sending with her Barbie, such as Jason Mitchell who tweeted:
"Black girls need to know that femininity & beauty are not exclusive to European standards. @Zendaya Barbie #NuffSaid"
Nicki Minaj also shared her excitement by posting a picture of herself as a Barbie on Instagram, where she says, "Did you know Barbie made me one a cple years back? …. It was such an honour & a huge surprise."  Is Nicki trying to steal the limelight a little? This is Zendaya's moment!
Minaj continues to say "Anyway, I love your dolls hair! I love what it means for other little girls who will identify with it & be empowered. Continue to be proud of yourself girls!!!"