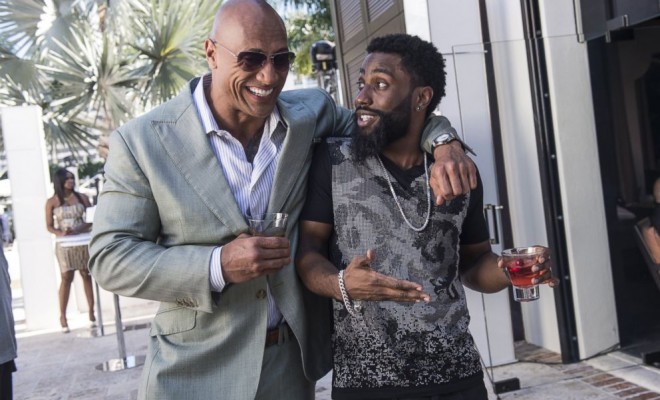 Entertainment
Denzel Washington talks about sons success on HBO show 'Ballers'
By
|
John David Washington is being drooled over by fans due to his handsome and hunky appearance in the new HBO comedy show Ballers. Twitter also went slightly crazy after viewers realised how oblivious they were to the fact that John David is Denzel Washington's son!
The show also stars Dwayne "The Rock" Johnson who plays the role of a former superstar called Spencer who is trying to get his life on track whilst mentoring current football players on their daily grind; one of which is John David who plays Ricky, an unpredictable highly competitive young man trying to find stability in his career.
Though Denzel Washington is an Oscar award winning actor and film maker, John David seems to be forging his own path. In an interview with ABC, Denzel Washington said "He doesn't ask for anything from me". He continued "He's had a brilliant career as a high school, college and pro football player, now he's well on his way as a young actor."
"John David has always been a very talented, young actor, as is his sister Olivia," Washington said. "Needless to say, my wife and I are proud of all our children. Two of them are in front of the camera, two of them are behind the camera. We are proud of all their success. The world is getting a chance to witness what we've witnessed for a long time [with John David]."
Ballers finished up its first season on HBO earlier this year and has now been renewed for a second season in July.
I wonder if Denzel will make a cheeky appearance, it would be great to see both Washington's on screen at the same time – one can dream!